Jadakiss Doesn't Want to be Involved in Lil Wayne/Jay-Z Beef, Birdman Does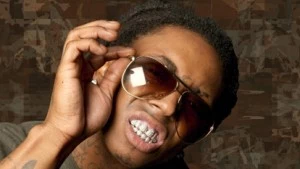 The Internets went ablaze yesterday (August 24) over the premature leak of Lil Wayne's long-awaited album, Tha Carter IV, and more specifically, over "It's Good," Weezy's song with Jadakiss and Drake, where he takes shots at Jay-Z. In fact, following the song's proliferation over the web on Wednesday, five out of 10 trending topics on Twitter nationwide were Wayne related.
As previously reported, on the song, Wayne seems to be responding to Jay's subliminal jabs towards Cash Money co-founder and Weezy's step father, Bryan "Baby" Williams on the Watch the Throne bonus cut, "H*A*M."
"I'm like really half a billi, nigga/Really you got baby money/Keep it real with niggas/Niggas ain't got my lady money," Jay rapped.
Firing back on "It's Good," the New Orleans native spit: "Talkin' 'bout baby money, I got your baby money/Kidnap your bitch, get that 'How much you love your lady?' money."
Quickly following the track's leak, Birdman took to Twitter to continue the feud. "YMCMB.I got ur BABY MONEY$$$$$," he typed. "We Tha Busine$$.#dont Lie (sic). BMJR. Tha Besteva. Watch us Ball (sic)."
Jadakiss, on the other hand, took to the social networking site to express that he had no idea that Wayne would be dissing Jay on the song and that he wants no part of any beef.
"Yall hating ass cocksuckers better chill," he wrote, "they only sent me a track wit NO verses and I recorded that verse 3 months ago! #leavemeoutofit (sic)"
"When I DISS niggas or have a problem Wit ANY RAPPER I SAY THere NAMES without hesitation and YALL know this already (sic)," he continued.
Drake has yet to speak on the song and when reached by XXL, Jay-Z's reps refused to comment.
Stay tuned to XXLMag.com for more on Lil Wayne and Jay-Z. —Elan Mancini