Foxy Brown's Brother Faces Five Years for Identity Theft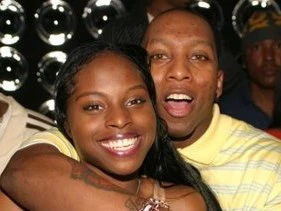 Foxy Brown's older brother, Gavin "Pretty Boy" Marchand is headed to jail.
According to New York's Daily News, Marchand will be sentenced to about two-and-a-half to five years next month for identity theft.
As previously reported, Foxy's former hype man was busted last year after going on a shopping spree on Manhattan's pricey Madison Avenue. Court records report that Marchand spent about $8,000 on luxury goods and his alcohol tab at a Midtown Manhattan nightclub.
Marchand will return to court on September 28. —Ralph Bristout