50 Cent Rejects Young Buck's Debt-Repayment Plan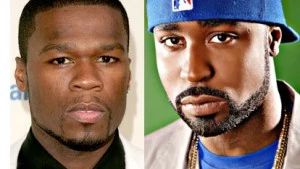 Former G-Unit member Young Buck's money problems continue after lawyers for 50 Cent filed an objection to Buck's debt-repayment plan in Nashville court on Monday [July 11] according to the Wall Street Journal.
After filing for bankruptcy in August 2010, Buck has been trying to create a plan to repay his creditors over the next five years. However, lawyers for 50 Cent object, claiming the plan does not show how Young Buck will actually raise enough revenue to repay debts.
Lawyers for 50, born Curtis Jackson, say that Buck "had trouble identifying where he had been on tour, who had booked his travel, how he had even gotten from one place to another," which concerns them because it doesn't show that "any creditor can truly rely upon these claims and projections by the debtor," according to the WSJ.
Buck is still under contract with G-Unit since signing in 2004. Initially, Buck claimed he'd reject the recording agreement, but according to 50 Cent's lawyers, if Buck should do so, the damages that occur as a result of this rejection should also be taken into the bankruptcy proceedings, and that amount is "believed to be not less than $10,000,000," Curtis Jackson's lawyers wrote.
50 Cent and Young Buck famously had a public falling out, with 50 eventually leaking embarrassing phone conversations between the two, leading to Buck's departure from G-Unit. —Martin Spasov