Missy Elliott Reveals She Has Graves Disease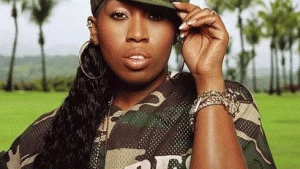 Missy Elliott has revealed that she suffers from Graves' disease, an autoimmune disorder that affects the thyroid.
The 39-year-old rapstress revealed the unfortunate news to People magazine, telling the publications that the ailment was so debilitating, she couldn't drive a car. "I couldn't keep the brake down and almost crashed," she said.
While Graves' is incurable, Elliott revealed that she turned to radiation to combat her illness. Although the radiation treatments caused severe mood swings, dizzy spells, and lumps in her throat, Elliot says she's feeling better and has lost 30 pounds.
"My thyroid is functioning, so I haven't had to take medication in about nine months," she said. "You live with it for the rest of your life."
The Virginia native is sure to speak more about her struggle with the disease when she kicks off the new season of VH1's Behind the Music when her episode airs on June 29. —Nicole LoPresti