Joell Ortiz 'Surprised' by Big Pun's Widow's Response to 'Big Pun Back'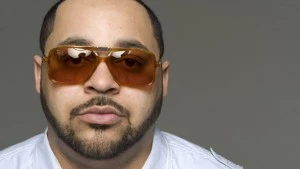 As previously reported, Big Pun's wife, Liza Rios, took to her Facebook page earlier this week to address Joell Ortiz's "Big Pun Back" track, which she apparently found offensive. Today (June 8), the Slaughterhouse member told New York's Hot 97 radio host Angie Martinez that he was "surprised" and "confused" by her reaction.
"First of all, I'm not sitting here without someone like Big Pun," Ortiz acknowledged during the interview. "[Rick Ross and Meek Millz] did 'Tupac Back,' Maino did 'Biggie Back,' so I was like, 'alright, here's my due. I got this one. Let me do this one.' When that stuff happened, I was surprised. I really didn't get it. I don't understand where it was coming from. From the beginning of my career, I've done tributes to him."
Martinez interrupted to remind "Mr. Yaow" that Pun's sister had actually called him about it, which the Puerto Rican rapper recognized. "She thanked me," he said, before continuing to speak on Rios' response.
"I couldn't grasp why Liza's response was like that," Ortiz said. "She's embraced me every time I've done something. I've done tributes, freestyles on his birthday, almost annually. I performed with the man's urn on stage for her. I don't know where this is coming from. I'm confused. I'm not angry. I can't be mad at her 'cause she's cool. I didn't know I had to check in this time. I never checked in when I did something for her husband. I thought she'd be like, 'yeah!' But it's alright."
The Brooklyn MC is scheduled to appear at this Sunday's Puerto Rican Day Parade in New York City. His Free Agent album is in stores now.—Mariel Concepcion