James Rosemond's Lawyer & the Outlawz React to Tupac Robbery Confession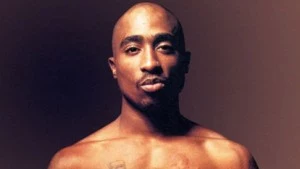 [Editor's Note: this story has been changed since it's original posting.]
Yesterday (June 16) the hip-hop nation was shocked when a man came forward and admitted to being involved with the shooting of beloved rap legend Tupac Shakur in 1994. The man, a convict named Dexter Issac who currently spending life in prison on murder and robbery charges, wrote a letter to allhiphop.com where he confessed to robbing Tupac, after former associate, Czar Entertainment CEO James "Jimmy Henchman" Rosemond, paid him $2,500.
New York's Daily News spoke to Rosemond's lawyer Jeffrey Lichtman, who questioned the validity of Issac's statements. "It's a flat out lie," Lichtman said. "Dexter Isaac is not claiming this 17-years later to clear his conscience. He's doing it because he's told anybody who will listen he doesn't want to die in prison. He has kids and wants to work off his sentence. He can't be trusted."
Rosemond (who famously serves as The Game's manager among other artists) could not be reached, as he is currently on the run from the law. He was issued a federal arrest warrant back in May for his alleged role in a cocaine distribution ring and has been missing ever since.
XXLMag.com recently spoke to E.D.I. Mean, 'Pac's partner-in-rhyme in group the Outlawz to get his reaction to Issac's confession.
"Shit, Makaveli sold well over four, five million records," he said. "Everybody heard how Pac felt about it. It's on the last song – 'Against All Odds.' We thought it was always going to come to life. You always got to take all this kind of information with a grain of salt because you're dealing with alleged snitches and government informants. These are the type of people that tell on their own mama, so it's hard to say what's real and what's not real, but at the same time, what's done in the dark is always going to come to the light. I was sort of amused by homeboy's timing. I thought it was perfect timing, which also happens to be the name of our album dropping September 13 (the 15th anniversary of 'Pac's death. I thought it was perfect timing."
Stay tuned to XXLMag.com as more on this story develops. —Elan Mancini with additional reporting by Mark Lelinwalla