Game To Premiere "Red Nation" Video Tomorrow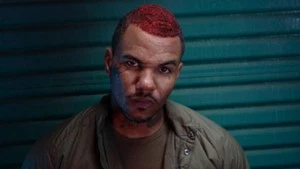 Game claims his much-delayed R.E.D. Album is finally coming out in late summer and he's picked the Lil Wayne-assisted "Red Nation" as the record's first official single. There's a slight problem, though. The video has already been banned by both MTV and BET before its premiere.
Set for public release tomorrow (May 12), it's still unknown what makes the Parris-directed "Red Nation" video so controversial. For now, it will remain an online-only clip with a premiere through VEVO, as well as Game's official website and Twitter account.
"No love is lost for BET and MTV," said Game in a press statement. "I know they have standards for all ages watching the networks. I didn't want to change the artistic integrity of the music video, and with the amount of people watching videos online, I know all my fans will still be able to find it."
When reached, MTV declined to comment to XXL on the ban. —Carter Maness