Cam'ron Wrote "Crush On You"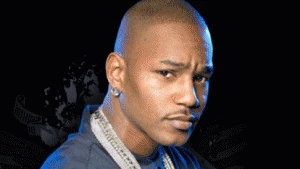 It is no secret that Lil' Cease didn't write his own rhymes. On Spotlight, XXL's UStream show, the Brooklyn rapper admitted that his mentor The Notorious B.I.G. wrote several of his raps, but until today (April 27) no one knew that Dipset leader Cam'ron was responsible for arguably his most known verse.
In an interview with Hot 97 personalities DJ Cipha Sounds and Peter Rosenberg on their Juan Epstein podcast, the Harlemite revealed that he wrote Cease A Leo's rhymes on Lil' Kim's 1996 hit "Crush on You."
"What happened was, [Untertainment CEO Lance] Un [Rivera] gave Mase $30,000 to write five songs for Lil' Cease at that time and Mase gave me $5,000 of the 30 to write one or two of the songs," he said. "I wrote the 'Crush on You' song and they ended up keeping it for Lil' Kim album but it was really for Lil' Cease. The original 'Crush on You' is all Lil' Cease, Lil' Kim isn't even on the record."
Cam, who didn't have a solo album deal at the time, says he was paid the $5,000 up front and did not receive any residuals after the song started to gain success, making its way to No. 2 on Billboard's Hot Dance Music charts in 1997.
Meanwhile, Cam and his latest protégé Vado, debuted on the Billboard Top 200 albums chart, with their collaborative LP, Gunz N' Butta, earlier this morning. The Harlem duo's disc sold about 7,500 CDs in their first week, earning a spot at No. 78. —Elan Mancini