Prodigy Plans Book Tour Upon Jail Release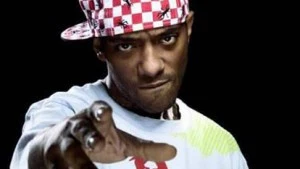 Prodigy doesn't plan on wasting any time once he is freed from prison on Monday, March 7. Along with reuniting with his Mobb Deep partner, Havoc, in the studio, to work on a new group LP, the Queens-bred MC will be releasing his memoir, My Infamous Life: The Autobiography of Mobb Deep's Prodigy, on April 19. In celebration of the tome hitting shelves, P will be embarking on a 10-date book tour throughout the East Coast.
Starting on Thursday, April 21 at New York University, P will continue to make stops at Yale, Morgan State University, Howard University and several Barnes and Noble locations, where he will read excerpts and sign copies of his book.
My Infamous Life: The Autobiography of Mobb Deep's Prodigy will chronicle the rap vet's life in the music business as well as his struggle with drugs and sickle-cell anemia. Fans can pre-order copies now on amazon.com.—Elan Mancini
See a complete schedule of events below:
NEW YORK, NY Thursday, April 21st New York University –
7:00 PM – 8:30 PM Clive Davis Dept. of Recorded Music @ Cantor Film Center
36 East Eighth Street
New York, NY 10003
*Talk/Signing; "A Conversation with Prodigy…moderated by the Clive Davis Dept. of Recorded Music Chair Jeff Rabhan (private event for the NYU community)
NEW HAVEN, CT Saturday, April 23rd Yale University Bookstore
2:00 PM – 3:30 PM 77 Broadway
New Haven, CT 06511
STORRS, CT Monday, April 25th University of Connecticut Bkst
6:00 PM – 7:30 PM African American Cultural Cntr
Student Union Bldg. / Hillside Rd
Storrs, CT 06269
*Talk/Signing; "A Conversation with Prodigy…moderated by hip hop scholar Prof Jeffrey Ogbar."
BALTIMORE, MD Tuesday, April 26th Morgan State University Bkst
1:00 PM – 2:30 PM @ New Student Center
1700 E. Cold Spring Lane, Rm 130
Baltimore, MD 21251
*Talk/Signing; "A Conversation with Prodigy…moderated by hip hop scholar Prof M. K. Asante."
BALTIMORE, MD Tuesday, April 26th Enoch Pratt Free Library
7:30 PM – 9:00 PM 400 Cathedral Street
Baltimore, MD 21201
WASHINGTON, DC Wednesday, April 27th Howard University Bookstore
2:00 PM – 3:30 PM 2225 Georgia Avenue NW
Washington, DC 20059
WASHINGTON, DC Wednesday, April 27th Barnes & Noble
6:30 PM – 8:30 PM 555 12th Street NW
Washington, DC 20004
STAMFORD, CT Saturday, April 30th Barnes & Noble
2:00 PM – 3:30 PM 100 Greyrock Place
Stamford, CT 06901
NEW YORK, NY Friday, May 6th Hudson Union Society @
7:00 PM – 8:30 PM The Russian Tea Room
150 West 57th Street
New York, NY 10019
BRONX, NY Saturday, May 7th Barnes & Noble
2:00 PM – 3:30 PM 290 Baychester Avenue
Bronx, NY 10475