Havoc Talks Prodigy's Release on March 7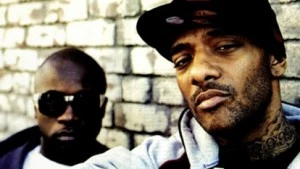 XXLMag.com has learned that on Monday, March 7 Prodigy will be released from Mid State Correctional Facility in New York after serving three years for criminal possession of a weapon. Havoc, his longtime partner in Mobb Deep, phoned into XXL to speak on the group's plans once P is back on the scene.
Hav said the Queens-bred MC has a "real positive attitude" and is excited to get back in the booth. "[Prodigy] is ready is touch the town, go home, get to work [and] catch up on a lot of shit that he missed," he said.
And V.I.P. apparently has a new, more meaningful outlook when it comes to penning in his rhyme book. "Instead of writing records recklessly, he wants them to mean something," Hav said.
Understandably H-A-V wants to give the Infamous rapper time to adjust, but he said he has a stack of beats set to the side once Prodigy is ready to record. "An album is definitely in the sights," he said.
Although the disc's home is uncertain as of know. Havoc said, while they are still cool with 50 Cent, the group is no longer on G-Unit Records. "It was a problem for Interscope, where I guess they felt that we didn't sell enough records for them at that time," he explained. "So they let us go off the roster and we was like, the stipulations in contracts was real technical so after that I think the G-unit contracts just expired."
"[But] we [won't] stay homeless for long," the free agent added.
Prodigy was arrested in October 2006. During a traffic stop, following an illegal U-turn, the rapper's bulletproof Chevy Suburban was searched and a.22 caliber firearm was found. The rapper pleaded guilty to the charges and began a mandatory three and a half year sentence on March 18, 2008.
A month after his release this Monday, his memoir, My Infamous Life: The Autobiography of Mobb Deep's Prodigy, will be released through Touchstone/Simon and Shuster books on April 19.—Jesse Gissen