Zaytoven Pens Manual for Aspiring Producers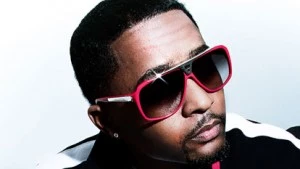 Zaytoven is stepping away from the boards temporarily to plug his new book, From A to Zay: An Indie Guide on Music Production, due out this spring. The Atlanta-based producer, most known for his work with Gucci Mane, spoke to XXLMag.com about his manual, which provides valuable lessons for aspiring sound architects.
There are thousands of music guides on shelves today, but Zay insists that his book is as unique as his path to industry success. "I had no manager, no relationships, wasn't an in-house producer, just coming fresh from the streets of California to Atlanta to build relationships," he said.
What's the most important advice the San Francisco-bred veteran wishes to share with neophytes? "Build relationships," Zay shared. "I approached my career like a rapper. I would go to every open mic, every studio session, bringing my beats. I would almost do exactly what a rapper would do to get on."
Zay's mentor, Bay Area rap vet JT the Bigga Figga, gave him one specific piece of advice that had a positive impact on his career. "He told me that sometimes you just want to be in the atmosphere," 'Toven said. "You might not sell a beat or get anybody to listen to it. But just that face time and a chance to build a relationship is the key and that's what worked for me."
By being in the right place at the right time, Zaytoven went on to craft beats for such big names as Gooch, Plies, Twista, Soulja Boy, and Usher. He leaped into the spotlight on the strength of his work behind Gucci's first smash single, "Icy." Proving he's no one-hit wonder, he later laced OJ Da Juiceman's hit "Make tha Trap Say Aye" and Usher's slow jamming single "Papers." Plies, Gooch and Rocko have all tapped the producer for their forthcoming discs as well.  —Henry Adaso