Win Tickets to Diddy & XXL's Super Bowl Party in Dallas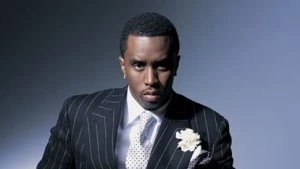 As we announced last week, Diddy and DJ Clinton Sparks have partnered with XXL Magazine to celebrate this year's Super Bowl in Dallas, Texas. And we have one pair of tickets to giveaway to the party.
The first reader to email XXL@harris-pub.com with their full name (first and last) and the answer to the following question will get entrance into the festivities. Diddy's son Justin Combs is on his high school football team, what position does he play? Please put "Diddy Contest" in the subject line and do not enter the contest if you won't be in the Dallas area the night of the party. XXL will notify the winners.
The official party for Super Bowl weekend will be held on Saturday, February 5, in Dallas at the Tower Building event space. Hosted by Puff and his Dirty Money crew, celebrities, athletes and a bevy of beautiful hostesses are expected to be in attendance, along with music by DJ Clinton Sparks and a 40,000 square foot event space, Tower.
Since announcing the event last week DJ Jamal Smallz from Chicago's #1 radio station WGCI and Miami Heat's own DJ Irie have been added to the bill.
Tickets are currently on sale at www.capitalAent.com.
Be sure to stay tuned to XXLMag.com for more opportunities to win tickets to the party in the coming weeks. —XXL Staff