Raekwon Explains Rza's Absense on Wu-Tang Vs. Shaolin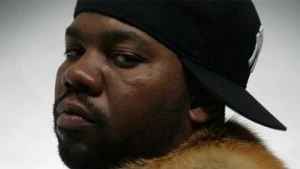 Raekwon has a lot of collaborators on his forthcoming album, Wu-Tang Vs. Shaolin, but Wu mastermind and head producer The Rza is not one of them. XXLMag.com spoke to The Chef to find out why.
"Rza is not on the album," Rae told XXL. "Being that he's so die hard Wu-Tang, anything that sounds like it's going at Wu-Tang wasn't really up his alley.
"I aint mad at him [though]," Rae continued. "He's doing his movie thing right now, he's happy with that, and for me I'm just gonna keep the legacy alive. I think I'm a skillful artist that understands how to do things, so it wasn't really a headache to not have him [involved]. He did things for me on Cuban Links II which I'm very grateful for, but I didn't want to get him to start dealing with [Wu-Tang Vs. Shaolin] because I knew that at the end of the day he wasn't fond about it."
Fans may remember a split within the ranks of Wu following the release of the group's LP, 8 Diagrams, in 2007. Shallah Raekwon publicly announced his displeasure with The Abbot's contributions to the disc at the time, and plotted his own album, sharing the same title of his new album.
"It wasn't about anybody trying to make this record to assassinate The Rza," he said. "We love The Rza. The Rza is the one that found us in the street. But we don't always gotta be in love with The Rza you know what I'm saying? So this album was definitely picked from that time."
As previously reported, Wu-Tang Vs Shaolin will boasts cameos from Nas, Rick Ross, Lloyd Banks, Black Thought, Busta Rhymes and Jim Jones, as well as fellow Wu members Ghostface Killah and Method Man. On the production side, Rae enlisted the talents of DJ Khalil, Scram Jones, The Alchemist, Erick Sermon and longtime Wu beatsmith Allah Mathematics.
Wu-Tang Vs Shaolin hits stores on March 8. —Elan Mancini with reporting by Thomas Golianopoulos