Ghostface Killah's New CD Pushed Back, Producers Revealed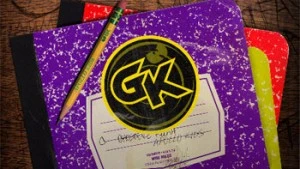 Ghostface Killah's new album, Apollo Kids, will be released one week later than expected.
Originally slated to drop on the same day as fellow Def Jam signee Sheek Louch's Donnie G: Don Gorilla, December 17, the Wu-Tang rapper's ninth disc will now be hitting shelves on December 21.
The LP has also changed up its tracklisting. The song Rockbox has been replaced by the Pete Rock produced cut "How You Like Me Baby."
For the full tracklist and producers credits see below. —Elan Mancini
1. "Purified Thoughts" featuring GZA & Killah Priest, produced by Frank Dukes.
2. "Superstar" featuring Busta Rhymes, produced by Shroom.
3. "Black Tequila" featuring Cappadonna & Trife, produced by Frank Dukes.
4. "Drama" featuring Joell Ortiz & The Game, produced by Sean C and LV for Grind Music.
5. "2getha Baby" produced by Yakub for Yakubeats.
6. "Starkology" produced by Scram Jones for Beast Music Inc.
7. "In Tha Park" featuring Black Thought, produced by Frank Dukes.
8. "How You Like Me Baby" produced by Pete Rock for Soul Brother #1 Productions.
9. "Handcuffin' Them Hoes" featuring Jim Jones, produced by Chino Maurice.
10. "Street Bullies" featuring Sheek Louch, Wiggs & Sun God, produced by Big Mizza.
11. "Ghetto" featuring Raekwon, Cappadonna & U-God, produced by Anthony Acid for Reddline Productions, LLC.
12. "Troublemakers" featuring Raekwon, Method Man & Redman, produced by Jake One for White Van Music, LLC.