G. Dep Should Not Have Confessed, Victim's Kin Says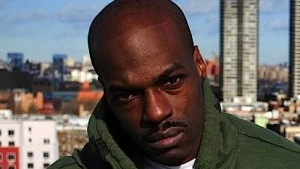 For the first time since G. Dep shockingly confessed to shooting a man 17 years ago, a member of the victim's family has finally spoken out, and he has some choice words for the ex-Diddy protégé.
"I think [G. Dep is] an idiot." Robert Henkel, stepbrother to murder victim John Henkel, told the New York Post.
"[John] has three kids and a wife," Henkel continued. "It was years and years and years ago. Finally, we're not always thinking about it . . . and now it has to be dug up all again."
As previously reported, Dep surprisingly walked into the 25th precinct in New York City on December 15 and admitted to police that he shot Henkel three times during a botched robbery attempt on October 19, 1993. Although he claims that he did not know the man died after the incident, the former Bad Boy rapper was still indicted on murder charges last week by a grand jury. He faces 25 years to life.
"[Dep's] mother told him, 'Don't turn yourself in,' " Henkel said. "She was right . . . After all this time, yes, he just should have shut up."
G. Dep is currently being held, without bail, in the Manhattan Detention Complex. —Elan Mancini