50 Cent's House Burglarized, Two Men Arrested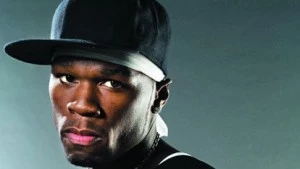 Robbers attempted to burglarize 50 Cent's mansion in Connecticut this morning (December 21), but thanks to a security guard at the residence, the two suspects were apprehended and arrested.
According to the Baltimore Sun, police found Alexander Hernandez and Santos Padilla hiding in the sprawling, 50,000 square foot Farmington house, which was once owned by Mike Tyson, earlier today. Officers responded to a phone call made by Fif's security guard at 6 a.m., after he said he saw a suspicious car in the driveway.
In addition to the robbery charges, both men were also in possession of marijuana.
Hernandez was released on $50,000 bail, while Padilla is currently being held, with bail also set at the same price.
50 has yet to comment on the incident. —Elan Mancini