Taylor Swift Surpasses Lil Wayne's 'A Milli' Record on the Charts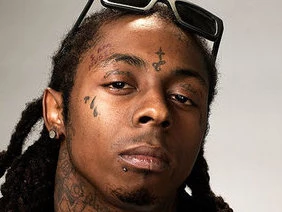 Taylor Swift has made news in the hip-hop world once again. The pop country singer, known for her brush with Kanye West during his outburst at the 2009 MTV Video Music Awards, has crushed 50 Cent and Lil Wayne's historical reign on the Billboard charts.
According to the Nielsen SoundScan report, released today (November 3), Swift sold 1,046,700 units of her new album Speak Now, debuting at No. 1 on the Billboard Top 200. The last time an artist surpassed one million in sales in their first week on shelves was Lil Wayne's Tha Carter III in June 2008 with 1,006,000. Before that the largest selling debut week for an album on the charts was 50 Cent's sophomore effort, The Massacre, which pushed 1,141,00 in March 2005.
While he wasn't No. 1, Weezy who is set to be released from jail tomorrow, landed at No. 4 on the charts this week. I Am Not A Human Being was purchased 42,900 times over the last seven days, making its overall numbers stand at 366,100.
One spot down at No. 5 is Eminem. Recovery picked up an additional 37,600 units this go-round, putting its 19-week tally in the 2,898,600 spectrum.
Rounding out the top 40 is Waka Flocka Flame and Rick Ross. Flockaveli stands at No. 35 with 10,000 and Teflon Don at No. 36 with 9,800 in sales over the last week. Overall Waka pushed 77,200 and Ross 452,900.
Next week look for Weezy and Eminem to fight over the top rap spot. —Elan Mancini