Lil Wayne's Lawyer Explains MC's Probation Guidelines After Jail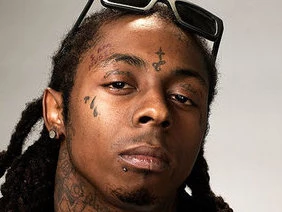 Once Lil Wayne is released from New York's Rikers Island jail on Thursday (November 4) that will not mark the end of his legal troubles. According to Weezy's lawyer in Arizona, James Tilson, the rapper is required to come to the Grand Canyon state to sign paperwork with the probation department stemming from a 2008 drug case.
According to Tilson, although Wayne will have to come to AZ within 72 hours after being freed, he is expected to meet with him on Friday. Once there, he will sign papers to start his 36-month probation term and have the probation transferred to his residence in Florida.
"Now he's on unsupervised probation, which means he doesn't have very many conditions at all," Tilson explained to XXLMag.com about the guidelines of Wayne's conviction on one count of possession of a dangerous drug. "The Florida office may have something for him to sign there as well. However, for all intents and purposes, once he leaves Arizona there's nothing else he has to do here."
As previously reported, Weezy accepted a plea deal in his AZ drug case last June and sentenced to three years of probation. Under the terms of his agreement, charges for narcotics possession, weapons misconduct and possession of drug paraphernalia were dismissed.
Young Money president Mack Maine told XXL last week that Wayne may make a special appearance at Drake's concert on November 6 in Las Vegas.
Stay tuned to XXLMag.com for more info pertaining to Wayne's release from jail all week long. —Jesse Gissen