Happy Birthday Ol' Dirty Bastard – 36 Reasons Why We Miss Ason Unique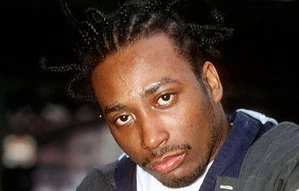 Today (November 15), would have marked the 42nd birthday of one of hip-hop's most eclectic and beloved persona's, Russell Tyrone Jones, better known as Ol' Dirty Bastard to his fans. Unfortunately, he passed away six years ago on November 13, 2004. The rap world may never witness a talent as rare or, for that matter, as raw as the man they called Ason Unique. In celebration of his born day, we've put together a list of 36 reasons—playing of Wu-Tang Clan's classic 36 Chambers—on why we miss the almighty Dirt Dog. Like the title of his 1995 debut, it's time to Return to the 36 Chambers y'all, or as Dirty would say, 'durr durr durr.' So, let's have a toast to his memory…
ORIGINALITY
1. You know why Ol' Dirty Bastard changed his name from Ason Unique before Wu-Tang dropped their debut? Because, as Method Man explained on the group's first LP, Enter the Wu-Tang (36 Chambers), there's "no father" to his style. Anyone care to differ?
2. Nowadays it's normal to hear rappers sing on their albums, from 50 Cent to Kanye West to Drake, but in the early 1990's that was unheard of. Then came along Dirty. The man loved to carry a tune and his combination of off-key singing and hardcore rapping was undeniably all his own.
3. When everyone else was posturing on their album covers, either stunting in front of their expensive whips, showing off their stable of girls or just plain mean mugging, ODB used his welfare I.D. as the artwork to his 1995 debut, Return to the 36 Chambers, shocking fans and retailers across the country. The classic image remains one of the hip-hop's most memorable to this day.
4. While today it's common for rappers to change their namesakes every few years (we see you Diddy), ODB was the originator of switching up his signature to stay fresh. Although he only released records under his Ason Unique, ODB and Dirt McGirt aliases, he also went by Big Baby Jesus, the oddly spelled Joe Bannanas, Osirus and Dirt Dog. A man with that much charisma had to spread it out.
5. Chris Rock has been making a comeback on rap records lately. He's on Kanye West's My Beautiful Dark Twisted Fantasy and apparently will be hosting Busta Rhymes's new LP, but the funnyman made his hip-hop debut on "Recognize," the introduction to Dirty's sophomore album 1999's Nigga Please. "I'm Chris Rock and I'm chillin' with the ODB so I'm in the wrong place at the wrong time," he joked.
6. Listeners don't even think twice nowadays when they hear Mariah Carey on the radio with a rapper, but the first MC to share the mic with the Grammy-award-winning singer was Dirt Dog on 1995's hit song "Fantasy" (Remix). In fact, in an interview with CNN, MTV correspondent John Norris argued the pop/hip-hop collaboration is responsible for "the entire wave" of similar records "that we've seen since."