Foxy Brown's Brother Arrested on Grand Larceny Charges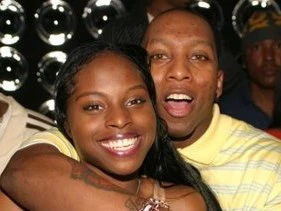 Foxy Brown's brother is back in the hot seat. After pleading not guilty to felony identity theft charges yesterday (September 16) for a case last month, Gavin "Pretty Boy" Marchand was busted again for separate criminal charges before he even had a chance to leave Manhattan Supreme court.
"They're re-arresting him for grand larceny," Marchand's lawyer Herman Wun told New York's Daily News, without any further details. According to Wun, he had no idea they would be taking in his client—who at one time served as a hype man for Foxy—for the new charges.
As previously reported, Marchand was originally picked up last month for possessing forged credit cards and racking up a pricey tab at the Madison Avenue Hermes store. He was released on $8,000 bail, but now, due to the new charges he is currently behind bars. It is unclear if he has already been arraigned yet and his lawyer has yet to return our phone calls as of press time. The assistant district attorney told the Daily News that they are recommending Marchand gets three-and-half to seven years in jail if convicted..
In related news, Foxy Brown was recently let off the hook in most of the charges stemming from an incident involving her neighbor. Last Tuesday a grand jury opted not to indict the Brooklyn rapstress on either the felony charge, nor on three out of the four misdemeanors she was facing for an alleged altercation with Arlene Raymond. But the Brooklyn Don Diva didn't get off completely Scott free, as she was indicted for violating the court order that barred her from contacting Raymond. If convicted on that charge, Fox would likely avoid jail time but be sentenced to community service. She is due back in court on November 16. —Elan Mancini