Watch Now: Smoke Dza Freestyles on XXL's New UStream Show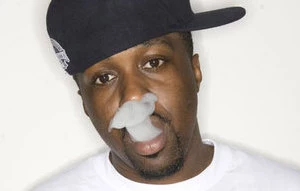 Harlem's Smoke Dza will be at the XXL's offices this afternoon at 4 p.m. EST for our new live UStream show, Rhyme Time, to showcase his lyrical prowess.
Smoke follows last week's Rhyme Time episode with Rochester, NY up-and-comer Emilio Rojas [watch here], During the real-time 30-minute broadcast, which will air on both XXLMag.com and Ustream, Dza will introduce himself to our audience and answer questions from viewers as well as spit a couple of bars to illustrate his talents on the mic. Fans can send all inquiries for Smoke to @XXLStaff on Twitter.
Dza, who's signed to Cinematic Music Group (home to artists like Nipsey Hussle) most notably released the indie album Substance Abuse and has since been featured on "Skybourne" off Curren$y's Pilot Talk. He recently linked up with Ski Beatz, Spitta and Big K.R.I.T. for a new solo album, George Kush Da Button, released for free online, just last week.
Be sure to tune in later today now. —XXL Staff