Foxy Brown's Brother Arrested in Credit Card Scam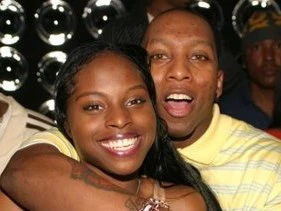 Foxy Brown's brother is joining the rapstress in the newspaper headlines. On the same day that she testified in front of a grand jury for violating an order of protection against her neighbor, her 35-year-old sibling was handcuffed for possessing forged credit cards and racking up a pricey tab at the Madison Avenue Hermes store in Manhattan.
According to the New York Post, Gavin "Pretty Boy" Marchand was arrested yesterday (August 11) outside the pricey shop, after his associate racked up close to $8,000 in digs. He was busted by cops surveying the store, along with three of his pals—one of which, led authorities on a high-speed chase before eventually pulling his car over.
If convicted, Marchand faces up to 15 years behind bars.
Meanwhile, as previously reported, Foxy is currently facing jail time for her own legal trouble, over an alleged dispute with her neighbor. She has yet to be indicted on any charges as of yet. —Elan Mancini