Raekwon Speaks on "Canal Street" Video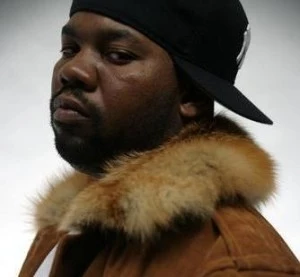 Months after the release of Raekwon's critically acclaimed album, Only Built 4 Cuban Linx…Pt. II, the Chef is still shooting music videos. XXLMag.com is proud to present Rae's the video for "Canal Street" [watch below].
Directed by LaMarck, the concept shows jewel thieves double crossing one another on a heist, while police believe Rae's character knows something about it.
"Coming up, Raekwon was my favorite artist, so doing the video with him was a career highlight," the director said. "He's a visionary who know what he wants. CL2 was so cinematic. His style of MCing has always been so vivid and clear. That makes creating a visual counterpart easy. Most importantly, Rae knows what he's looking for. He comes in with a direction, but is also open to the collaboration of ideas."
"I write rhymes that paint clear pictures," the Wu-Tang rapper adds. "You can almost close your eyes and see every scene, character and location. I feel like every song off the album deserves it's own visual. The video for 'Canal Street' is another installment."
As previously reported, Rae is currently working on a film called C.R.E.A.M. loosely based on his life growing up in Staten Island. —Elan Mancini