Ras Kass Asks Fans to Pay For His Album—Literally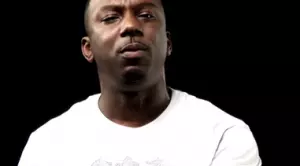 You have to be creative to survive in a recession. That goes for rappers just as much as consumers. Veteran MC Ras Kass proved that when he recently announced that he's asking his fans to donate money to help him put out his as-yet-untitled album.
With the goal of raising $3,800 in 60 days, Kass is selling T-shirts, as well as soliciting donations to complete his next independent opus. Studio time for this project has already been paid for by supporters of his last album, The Quarterly, but the virtual fundraiser will go towards pressing up CDs and vinyl records for the almost completed project.
As a bonus, the West Coast rapper has created various incentives to get fans to contribute. Anyone who gives at least $15 will receive a free copy of the CD and a virtual shout out on his website, savetheraskass.com. Fans that donate more than $1,000 will received handwritten lyrics by Kass, signed CD and vinyl copies of the LP, "special producer" credit on the album and a personal thank you call from the West Coast rapper. For more info on incentives check out his KickStarter.com page. —Brooklyne Gipson