Eminem Has Best Verse on "Forever" Determines XXL Pollers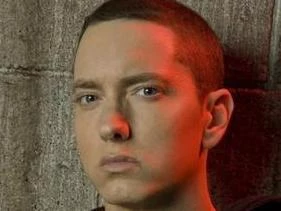 Since hitting the net last week, hip-hop fans have been debating on who has the best verse on "Forever," the star-studded collaboration between Drake, Kanye West, Lil Wayne and Eminem. XXLMag.com put up a poll last Thursday (August 27) to bring the debate online to our readers…and the results are in.
After five days and close to 3500 votes, fans have selected Em for the top spot. The Detroit lyricist dominated the poll, earning 69 percent of the readers's votes. Coming in second is Drizzy Drake, racking up 13 percent and Kanyeezy with 10 percent of the votes. Readers ranked Lil Wayne's verse as the least favorite, with only 8 percent.
The poll results are similar to the opinion of frequent Drake collaborator and "Forever" producer Boi-1da. In a recent interview with XXL the Toronto beatmaker said it was a toss up between Shady and Drake. "Really it's between Drake and Eminem," he said. "I've never seen anybody hold up on a song with Eminem, like usually Eminem blows out. Drake's my dude, and he's my favorite rapper, but knowing Eminem I thought he was gonna blow by everybody, but Drake came strong. It's like a toss up. And like that's never been done before, I never heard a toss up between Eminem, it's always just Eminem cause he's a monster."
Fans can purchase the song, which will be featued on the soundtrack to the upcoming LeBron James documentary, More Than a Game, on iTunes shortly. –Max G