Killer Mike Unifies ATL with "Underground Atlanta"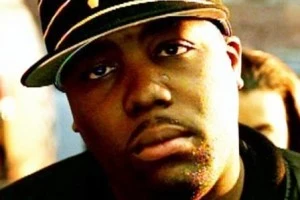 Killer Mike is showing off his hometown pride with his forthcoming two-disc album, Underground Atlanta.
The album—a homage to Georgia's capital city—brings together guests from Atlanta's crunk, snap and trap movements.
"A record like this should've been done a long time ago by the heavyweights in this city," Killer Mike said via press release.  "But ego's and cliques prevented that from happening but it's cool because I had the great job of bringing all these Atlanta artists together.  I think the 'A' deserves this, we deserve a record and a moment in time like this."
The follow up to last year's I Pledge Allegiance to the Grind II, Mike's fourth album is like the historic "Great Day In Atlanta" photo, in music. T.I., Gucci Mane, Soulja Boy and OJ Da Juiceman, among other ATL acts, lend verses. Even the album's artwork—a washed-out montage of Atlanta imagery—gives a nod to the city.
"This record is the ATL experience," Mike explained. "In the 90's, everyone here was on their own particular vibe yet they all vibed together.  I remember seeing Goodie Mob, Joi, Monica, Kilo and OutKast all at the Warehouse on the same night and the crowd rocked with each artist regardless of genre.  Atlanta is a special city where people party together and not just with their scene; that's what I wanted to capture with this project." 
The project won't be strictly an ATL affair. Juvenile and UGK also make appearances on the LP, which precedes Mike's as-yet-untitled debut on Grand Hustle. That album is still in the works.
Underground Atlanta hits stores September 1. –John Kennedy