Last Call For XXL's Online Rap Battle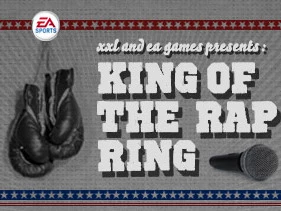 Aspiring MCs, XXLMag.com and EA Sports has extended the submissions for applications in our exclusive online rap battle.
Interested parties have until June 25 to send two mp3s (no MySpace links) that they feel best showcases their battle skills to rapbattle@xxlmag.com along with a photograph for a chance to be included in the King Of The Rap Ring competition.
The XXL staff will select 16 MCs from the pack to duke it out online for a chance to win the title and the prize: a write-up in XXL magazine as well as receive a gift package from EA Sports – the video game giant behind Fight Night Round 4.
The first of four showdowns is set to premiere on the site on July 6. Fans will pick the winner. The final battle, which will determine the champion, will take place on July 24.
For more information on the contest visit http://www.xxlmag.com/kingoftherapring/ – Elan Mancini