Young Jeezy Calls Bill O'Reilly "A Racist A-Hole" On "My President" Remix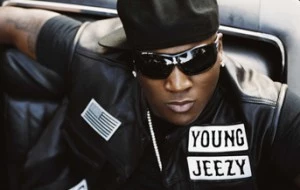 It looks like Bill O'Reilly is still on Young Jeezy's mind. After telling XXLmag.com that he thinks the Fox news host is "ignorant," the Snowman made a much harsher statement on his "My President" remix, which leaked today.
On the track, which also features Jay-Z, Jeezy not only attacks O'Reilly but also throws shots at comedian Dennis Miller. Both men shook their heads in disapproval on a recent airing of "The O'Reilly Factor" at a pre-inauguration performance by the rappers.
"Bill O'Reilly eat a dick, nice try/ you're really being a racist asshole in a nice tie," he spit. "And tell Dennis Miller his show suck anyway/ and I'd rather watch Jimmy Kimmel any day." [Listen Here]
When XXL caught up with Jeezy earlier this week he said O'Reilly comments on the show were disrespectful. "At the end of the day, you're dealing with cats who think that we as young black men don't know what it is we do," he said. "We entrepreneurs, we came from nothing. If you gotta mispronounce my name to try to be funny and you got a Harvard or whatever education you got, then you're really showing how ignorant you are."
Despite the song's title, Jeezy makes it clear at the end of the record that "My President" has nothing to do with color. "This ain't a race song," he clairifies, "it's a remix." – Elan Mancini