Lil Wayne Cancels Third Rochester Concert, Promoter Considers Filing Suit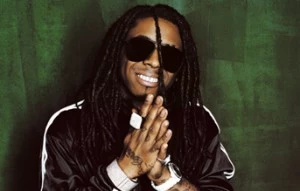 After already calling off two concert dates since October, Lil Wayne has cancelled yet another performance tonight in Rochester, New York, forcing the show promoter to consider taking legal action.
Upstate, NY paper the Democrat and Chronicle reports that the decision to nix the show was made yesterday, with Weezy's booking agent Ujaama Talent Agency citing "the logistics of his band." The New Orleans rapper, who is currently on his "I Am Music" tour with frequent collaborator T-Pain, Keyshia Cole and rock/rap group Gym Class Heroes, is scheduled to make a stop in Calgary tomorrow and UTA said that the trek from Rochester to the Canadian city would be a conflict for the band.
With over $300,000 in bills due to the cancelled event, show promoter Edward Strickland is now mulling over taking the issue to court. "Will I sue?" he asked the Democrat and Chronicle. "I'm keeping all my options open. This is a mess."
As XXLmag.com previously reported, Weezy first skipped out on a scheduled performance at Rochester's Blue Cross Arena back in October. Wayne's reps claim they postponed the first concert because the audio equipment failed to meet the rapper's usual standards. He then canceled the second show, set for December, because it coincided with rehearsals for his "I Am Music" tour.
Attorney General Andew Cuomo confirmed that fans who purchased tix for the show can pick up their refunds at the Blue Cross Arena by Feb. 6th. – Elan Mancini