Update: DMX Still Missing, $5K Reward Offered For Info On Rapper's Whereabouts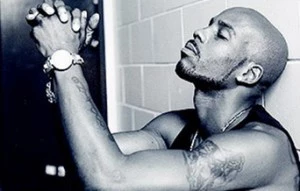 Just days after repeat offender DMX missed a court date in Arizona, TMZ is reporting that the Maricopa County Sheriff's office has offered a $5,000 reward for any information that may aid in the rapper's arrest.
As XXL reported on Friday (12/8), a Maricopa Judge issued a bench warrant for the troubled rapper's arrest after he missed yet another court date. He is facing drug, identity theft and animal cruelty charges in the state.
Sources close to X say he is currently in rehab at an undisclosed location, which could have caused him to miss the court appearance, yet when XXL spoke with the rapper's lawyer, Bradford Cohen, his whereabouts still seemed unclear. "I haven't confirmed it but he's allegedly in rehab, allegedly he's been in there since December 1, so take that for what it's worth," Cohen shared. "I haven't spoken to anyone from the rehab [facility]."
Once apprehended, the judge ordered that X will have to post $120,000 bond.
X has a long history of run-ins with the law. In just 2008 alone he's been arrested on numerous drug charges and served countless driving infractions. For a completye list of DMX's 2008 arrests, make sure to read XXL's Dog Years feature. – Jesse Gissen