Lil' Wayne To Rock Out On CNN, T.I. & Ludacris Bring In The New Year W/ Carson Daly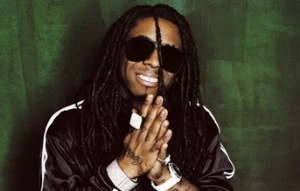 Fans can catch some of the biggest names in hip-hop, including T.I., Ludacris, Plies and Lil' Wayne, ringing in the New Year this Wednesday (12/31) on the small screen.
Enjoying one of the most successful years in his career, Weezy will be capping off 2008 by heading to New York City's famed Times Square to perform for CNN's holiday extravaganza. Hosted by anchor Anderson Cooper and comedian Kathy Griffin, the live event will air on the news network at 11 p.m. EST.
Fresh off their NY "Holiday Bash '08" concert, Tip and Luda will be returning to the city to join "Last Call" host Carson Daly for his live New Year's Eve special. Scheduled for 10 p.m. EST on NBC, the show will also take place in Times Square.
On BET, Jim Jones and Juelz Santana will be joining fellow NY rapper Jadakiss for their special "106 and Party." The two-hour program, which airs at 11 p.m. EST, will be hosted by Terrence and Rosci and also features Plies, Ace Hood, Jasmine Sullivan, Brandy and Ray J. – Elan Mancini