T.I., Hip-Hop Caucus Aim For Voter Registration Record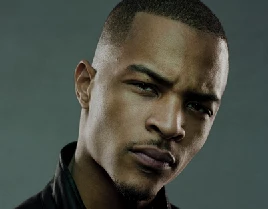 T.I. and the Hip-Hop Caucus announced today that the "Respect My Vote Campaign" is set to target a world record by registering more than 50,000 new voters in one day.
The "One Vote" initiative kicks off September 30 in 15 different markets, from Baltimore to Cleveland to Dallas. The HHC is partnering with Radio One for the challenge and will target new voters in several of the communications giant's locations. The drive will begin at 6AM and last until 9PM.
"We are committed to building awareness to the "Respect My Vote" campaing," HHC CEO Rev. Yearwood said in a statement. Yearwood co-founded the "Vote or Die!" campaign with Diddy in 2004. "Our partnership with Radio One will help push the importance of registering to vote in this year's presidential election to the more than 8 million unregistered African-Americans eligible to vote nationwide."
The first presidential debate in this year's election is scheduled to take place September 26 at the University of Mississippi. White House hopefuls Senators Barack Obama and John McCain will debate the topics of foreign policy and national security issues. PBS journalist Jim Lehre will serve as moderator of the first debate.—Anthony Thomas