Cam'ron Issues Statement Concerning 60 Minutes Appearance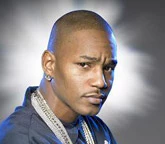 Cam'ron has issued a statement explaining the anti-snitching stance he recently took during an appearance on CBS's 60 Minutes. In an interview with reporter Anderson Cooper, the Harlem MC stated that he would never cooperate with police in an investigation, even if it meant turning in a serial killer that lived next door to him. Since the report aired last Sunday (April 22), a public outcry has arisen over what people see as a lack of respect for the law. Today, the rapper released the following statement through the 5W Public Relations firm.
"In 2005, I was a victim of a violent crime. I was shot multiple times without provocation by two armed men who attempted to carjack my vehicle. Although I was a crime victim, I didn't feel like I could cooperate with the police investigation. Where I come from, once word gets out that you've cooperated with the police that only makes you a bigger target of criminal violence. That is a dark reality in so many neighborhoods like mine across America. I'm not saying its right, but its reality. And it's not unfounded. There's a harsh reality around violence and criminal justice in our inner cities.
"But my experience in no way justifies what I said. Looking back now, I can see how those comments could be viewed as offensive, especially to those who have suffered their own personal tragedies or to those who put their lives on the line to protect our citizens from crime. Please understand that I was expressing my own personal frustration at my own personal circumstances. I in no way was intending to be malicious or harmful. I apologize deeply for this error in judgment."