Drake, "Eyes On Me" (Originally Published May 2010)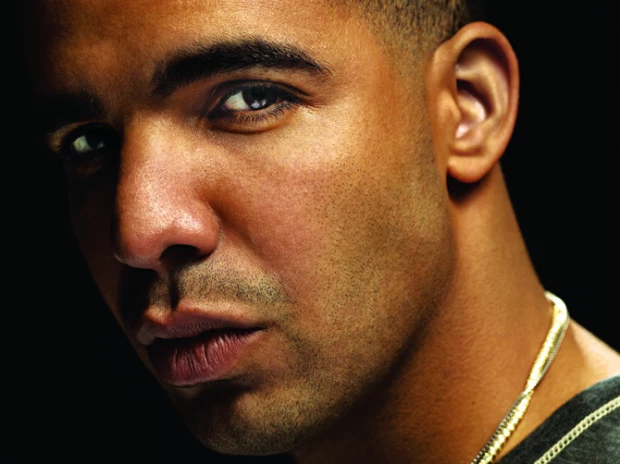 On "Successful," you were clearly pursuing an idea of success for the variety of reasons that everybody wants success. But now, on "Over," you're kind of bucking against some of the things that come with success. At this point, it sounds like a contradiction. Those ideas are things that you typically hear on album three, album four.
But the funny thing is, this is album three or four to me. It's just in the eyes of the world, this is album one. Album No. 1 was So Far Gone. So Far Gone was my Reasonable Doubt. It was my hunger. It was my underdog moment. And now, on a first album, to talk about dealing with the struggles of being famous and being able to really, like, you have to do it in a creative way. You have to maintain the fact that, like, "Okay, yeah, I'm here, but nothing is for sure," remember that. Because people say, "Oh, man, well, you're one of the biggest rappers in the world." But it's, like, when they say that, it's a scary thing, 'cause it's like, "Yeah, so, what do I rap about?" Like, I'm one of the biggest rappers in the world, but this is my first album, and I haven't proven myself yet, so on what mind level do me and a listener meet?
I have a record on this Kanye beat, really talking about my life. I'm hesitant to put it on the album, because I'm like, "Man, I sound like an asshole, like I'm bragging." Talking about shit that is bothering me. But it's real, and it's honest. My favorite compliment to get [is], "You just be saying what I'm thinking." But if people didn't just come up on millions of dollars, how are we gonna relate?
Do you think about the traditional XXL audience, and if you fall, not just a little bit, but significantly outside of that, in terms of the type of music you're creating?
Yeah, but I've never really voluntarily made myself a member of that lifestyle. I just make good music, and that's really what it should be all about. Because a lot of the people that the XXL audience believes in aren't even that official anyway, as far as rugged and rough. A lot of that stuff is perceived, it's assumed, it's not proven. And a lot of it gets embellished throughout the course of a career. As you get more famous, you can start saying more reckless shit, and people believe you. It's never been about being perceived as a rapper [for me].
I love making music, man. I love hearing people that love my music, or witnessing my music being played, and people enjoying it. I make the music, and I love the result of what happens after that. That's pretty much where my involvement in hip-hop stops. I just want to make the music. For anybody that doesn't believe in me, your favorite rappers do. They call me for hooks, features and all that. Ross, Jeezy, the hardest dudes—B.G. C-Murder calls me from jail. Turk calls me from jail to tell me I'm doing great. For the people that don't believe, the people that you do believe in got love for me. That's all that matters.
Where do you fall on the debate about what real hip-hop is, especially with the plane that you're operating on now?
I think it's two things. It has a lot to do with success, and that often is why people retreat into the "real hip-hop" mentality. Like, "Yeah, Drake, he's blowing up. That ain't real hip-hop. He's too mainstream. Nah, that… Yo, Cole. Cole's real hip-hop. He's still doing it for the people." Sometimes, I be like, "Well, really, I'm still rapping about life," which may include things like money, women. I'm not lying. It's not like I got here and switched up my whole style. In my opinion, if you want to talk about a debate between real hip-hop, then you're talking about an era where hip-hop was, like, at its base form. You're talking about the Rakims and KRS-Ones and A Tribe Called Quests. That's where I can see when people say, "Young Money or whoever isn't real hip-hop, man, that was real hip-hop." I can't argue with that, because I wasn't around for that. I didn't grow up on that music. I don't remember it, you know? But when they start arguing now about who's real hip-hop, I don't know, man. I just feel like you can't tell me Lil Wayne is not real hip-hop. You can't tell me that man doesn't rap his ass off and service people with phenomenal music that is hip-hop music.