Drake, "Eyes On Me" (Originally Published May 2010)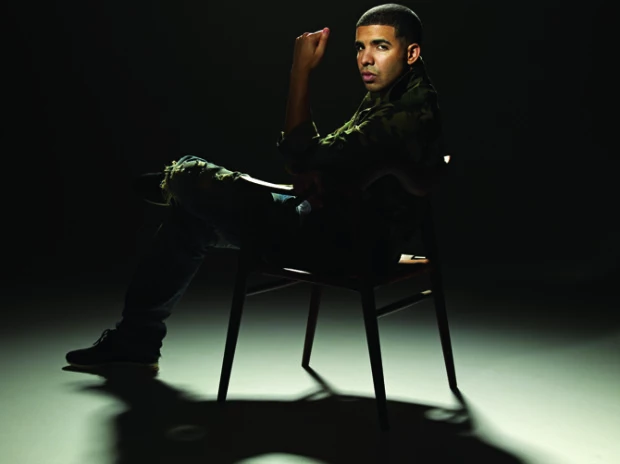 Do you know something we don't?
I don't. I just read what I read. Even from, like, [Santogold] is coming out again, MGMT. You've got Jeezy. You've got T.I. Carter IV's gonna drop as soon as Wayne gets out. So it's a great year for music. But when you're in it, you also start thinking about, "Well, I can't get lost in that." And I make R&B and hip-hop, so I'm not only thinking about the rappers—I'm thinking about the Dreams, the MGMTs, just great music on a whole. That's the best part about it, because that's what makes my music better and pushes me to keep working on it, as opposed to just being, like, "Okay, it's done." I wasn't confident when I dropped So Far Gone, neither. I thought I had made the biggest mistake of my life.
Really?
Yeah, 'cause I started the mixtape off with an R&B song about women that were lost in the world. It was a risk. I mean, we knew it meant something to us, but we also sat there, like, "Man, are people going to accept this? A rapper that's singing?" And I'm not just doing melodies, I'm singing. Same with this album—I'm singing. And I even went further. I explored music on So Far Gone. I was taking other people's music and revamping it. I can't do that on an album. I love that genre of music. It sparks something in me when I use soundscapes or write like that. So now I've crafted my own interpretations on that that apply to my life, and I'm just wondering, "Are those going to work now?" 'Cause it's just me. It's my shit. So it's a lot of unknowns on this album.
Sometimes I'll have been up all night thinking about it, and then I finally get to the studio, listen to it front to back, and I'm like, "Man, this is a good record. It's a great first record." And it's so crazy, too, because people are always telling me—oh, you know, like, the Kanyes, and the Jays, and the Jeezys, they put me, like, for some reason, over there, like my album is gonna be competing with those people. And I don't know if it's just what they assume soundwise, like, maybe it'll sound that big and be in the category, but really, for the new artists that just put out a mixtape and are working on their first album, I mean, just those guys, the new class, that's really where I'm at. I really only put out a mixtape, and this is my first album. And just, like, [Kid] Cudi or a Wale, J. Cole—timeline-wise, that's where I am.
But the start to your career has more closely resembled Jeezy's and 50 Cent's, rather than J. Cole's. Those are big names.
That's obviously what I've been working towards the whole time. It's just funny to me how it works. But I'm excited for it to all roll out. The only thing I wish is, I wish I just had a little more time. I've never really worked like this before, where my days are consumed with tour planning and shooting videos. And it was always just, like, finish the body of work, have it be a great body of work. I never had the stresses of rollouts, and the singles, and picking and choosing. I always just let the people dictate it. So this is a little different. I'm interested to see how it works, 'cause I put my trust in a lot of people who have done this for a lot of years.
You said it was a risk to put So Far Gone out and start the tape with an R&B record. But with your tape before, Comeback Season, you were already going that way.
Yeah, [with] Comeback Season, I was at a point, like, where I was really discovering different music that I liked. Comeback Season was, like, a marker in my life, where I fought everything commercial. And I just loved—and I still do—but I just loved [J] Dilla, Slum Village, loved Little Brother. I would listen to Dwele before Trey Songz or The-Dream. It was a time in my life where I just felt like it was the purest form of music to me, and when I'd be walking to school or driving around, it was the Mick Boogie mixtape that made me feel something, you know?
I wasn't listening to the Jeezys. And then I had a love for R&B. But I never looked at it as something that I could do. And it took me meeting 40 and D10, who produce a lot of my R&B, and them bringing that out of me, to understand that I could now incorporate that into my sound. [With] So Far Gone, I was still finding myself, experimenting. And now I know how to apply rap and R&B in one song and either make it so that I can talk about my life, and be real, and respected or so that I can still have it with integrity, but have it be a hit song.
Sitting there and coming up with a verse is probably one of the best feelings in my life, period. It's one of the most euphoric feelings, to come up with a verse and you know it's good. I remember the night I came up with the "Forever" verse and finished typing in the last word, 'cause I write on my phone. And it's just, like, you get up, and it's like, "Agghh." [Stretches] It's just… It's just… I don't know. It's fun to me, man. I love it.