Big Sean, "Tenacious D" (Originally Published December/January 2013)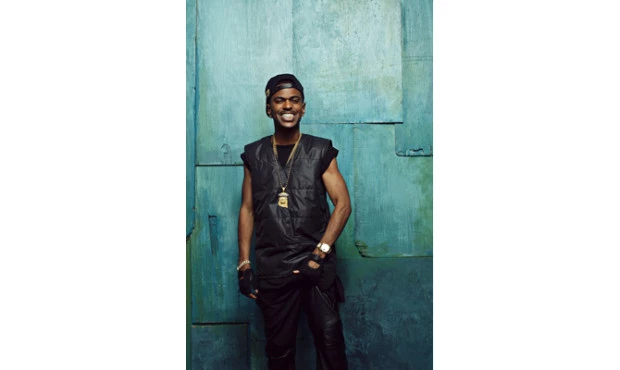 It's now inching toward midnight in L.A. As a Key Wane-produced beat for a song, tentatively titled "Dreams," plays on a loop, Big Sean vibes and mouths potential lyrics to himself. It's about half finished. The first verse recounts that now-famous day in 2006 when he first rapped for Kanye. The one he's working on will tell the tale of student becoming a teacher—as a younger, eager MC approaches Sean, busts a rhyme, and hopes for a shot. Sean hopes to one day be able to give it.
It's that kind of duty to give back, to pay it forward, to lead, that he feels for his city, too.
"I was sitting talking to Jay after his Barclays show at the Brooklyn arena," he says, recalling the huge opening-night ceremony that took place in October—a homecoming that served as a coronation. "And it was like, 'That's what I wanna be for Detroit.'" He pauses, as if to consider the hits, the trends, the impending second album, the clothing line, the foundation—and thinks about something like bringing a stadium and pro sports franchise to your city, all those jobs, all that money, all that pride. The mission remains.
"I wanna be that hero."?