What I Got From Watching "Inception" – Always Follow Your Dreams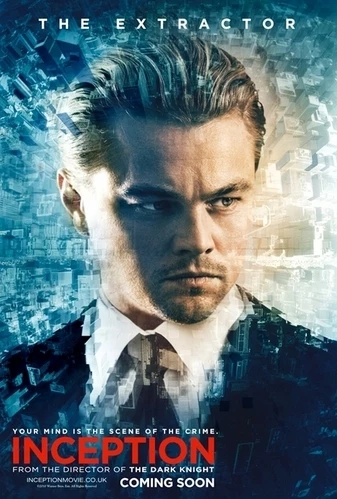 I finally got a chance to see Inception, starring Leonardo Dicaprio. First off, let me say that this movie makes the whole theory of The Matrix look like something you would learn in an elementary school. It has all the elements of a great action movie, in-depth story line, and complex plot—I mean very deep; I loved it. In my opinion, Inception is an instant classic and everyone is talking about the ending.
Was that another dream within a dream? Was that his reality…?
I'm not here to give away the movie; this blog is only for people who've seen it, which should be quite a few of you because it's been the No. 1 movie in the country for the past few weeks.
In order to properly understand Inception you have to know the actual definition of the word. Inception means the creation or beginning of something. So I believe the end of the movie was actually the inception or beginning of his dream, which he made into his reality.
Think about it, "Your dream can become your reality, which then makes your reality your dream," therefore, the cycle never ends as long as you keep dreaming. If inception means the beginning or commencement of something then it can be the beginning of your dream life, which becomes your real life depending on the work you put in to make that happen. So at the end of the movie, Leonardo Dicaprio's character Dominic Cobb was beginning his dream, which he actually made his reality.
You have heard people say before "I'm Living My Dream," and they actually are because we all have dreams, ambitions and things we want to accomplish. When we actually do make our dreams a reality then we are living our dream. Just like the characters in the movie, we can live dreams within dreams.
Someone like Michael Jordan for example, I'm sure in high school he dreamed about being a star college player, he did that. Then, within that dream he dreamed of being a star NBA player, he did that. While in that dream he dreamed of winning championships, he did that. I'm sure he dreamed of owning an NBA franchise, he did that also. Michael Jordan is constantly making his dreams his reality.
Michael Jordan and other people who are highly successful never stop living the dream, and what I took from Inception was that none of us should ever stop dreaming. Make your dreams reality and when your reality becomes your dream create another dream within that dream.
Inception and success is a never-ending cycle as long as you keep dreaming. Author Brian Tracy said it best, "The starting point of great success and achievement has always been the same. It is for you to dream big dreams. There is nothing more important and nothing that works faster for you then to cast off your own limitations and for you to begin dreaming and fantasizing about the wonderful things that you can become, things you can have, and things you can do."
So, yes, Leonardo Dicaprio's character was living his dream at the end of Inception. He was living the dream he always wanted therefore it became his reality. The question I pose to those of y'all who saw it is: When will you start the "initial inception" of your own dreams?
Peace and prosperity, Charlamagne Tha God