Hip-Hop Ain't Dead Y'all Just Got Cheap — Purchasing Power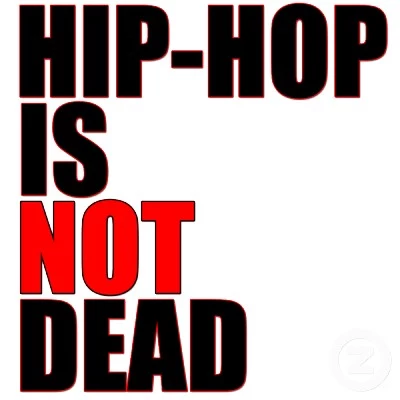 So, the conversation arose a few times in the XXL office regarding the hype… Well, the lack thereof, for EP releases. Now, the question is; is it because of the new age hip-hop fans, or, is it that the quality of music has slowly decreased? The answer to this may vary based upon individual opinion, but there's still an existing hype among music lovers within the current generation. I won't allow your anticipation to stir up any longer, my answer is simple: mixtapes, mixtapes, and mixtapes!
As we all may have noticed, the mixtape game has been fluttered with not only underground artists, but mainstream artists have also turned down this avenue. Our EIC Vanessa Satten, and Deputy Editor Rob Markman schooled my fellow XXL interns and I the other day about the mixtape game and the anticipation and eagerness felt by avid old-school hip-hop fans.
Mixtapes used to contain just a few dope records, as a temporary appeasement until the album dropped. Cool, right? I know, BUT this is not longer the case. Now, it seems as though artists drop mixtapes—which are relatively lengthy—to grasp a response from listeners, then follow-up with an EP. In some cases, this may actually work, but in others, it may be just slightly overwhelming. Once again, this opinion may vary upon perspective. Nonetheless, I began to wonder about the transition of the mixtapes and the decline of EPs, holistically.
Recent mixtapes receiving ultra Twitter buzz have been the Albert Anastasia EP by Ricky Rozay, T.I.'s Fuck a Mixtape, and Wale's More About Nothing, to name a few. And although these are recent, and fresh in the iPod's "now playing" playlist, we cannot forget the No Ceilings, Beam Me Up Scotty's, and So Far Gone's. As my fellow intern, Calvin Stovall said, "We too anticipate the release of new mixtapes and albums, but instead of standing on line at the today's Best Buy and yesterday's J&R Music World, we sit in front of our MacBook and HP laptops awaiting the almighty Mediafire link. Perhaps this is the difference and as evident as it may seem, technology may indeed be the reason for the lackluster desire for a tangible record. The thrill? Yeah, it's gone. But me, I would love to sit here and await the return.
Don't get me wrong; I'm also a victim of sitting in front of the computer screen, awaiting the link for the next mixtape—what can I say; I'm a teenage, eager, rap lover—but then it struck me: What's the reason behind this epidemic? I actually miss the satisfaction of handing the clerk my hard earned, $10 and rushing home on the 4 train, JUST to rip open the plastic. The same plastic wrapping that I irritably struggle to rip open before placing all frustration on the manufacturers for making it so difficult to open the darn CD anyway! I may be showing my age here, but I'd put my CD in my boom box and play a hole in the record, no lie and no pun intended [haha]; on repeat. That is what I miss.
You see, this doesn't make me question the life of hip-hop in any way, shape or form. It just makes me believe that my generation has less patience and it's way more convenient to click a link than to actually buy an album. But, I mean, if it's your favorite artist, you would show love by supporting in every way possible, right? And yet again, this opinion very well may vary upon perspective, but I do wonder. —Aleia Woods