Free Labor or Internship? – Be All You Can Be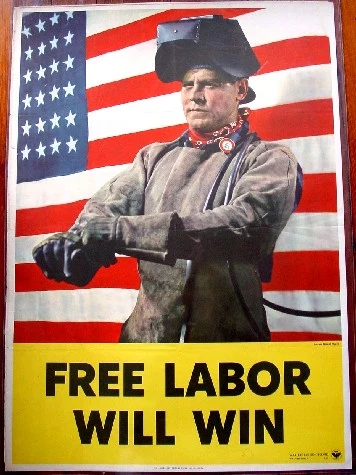 I think the majority of us can agree that the Internet has completely changed the way we ultimately live our lives; from how we receive information and entertainment, to education, and even to careers. Just look at Kanye West and how he's using the Internet to market his upcoming album. West and his team have affectively used online social media/networking in order to push the projects impending arrival down our throats and we love it.
Mr. West goes on and on over his twitter page leaving us with bottomless hints or potential themes from his upcoming album. This is definitely a new wave or generational characteristic that has changed not just hip-hop but human interaction as a whole. This interaction has managed to trickle its way into various career paths such as marketing and journalism.
I'm sure most of you pretty much understand what an intern is or does. Dictionary.com defines it as, "a person who works as an apprentice or trainee in an occupation or profession to gain practical experience, and sometimes also satisfy legal or other requirements for being licensed or accepted professionally."
As you look at the first half of that definition it gives you a quite solid description of what an intern is. But with the constant advancements of the Internet has come a new form or style of interning, many companies have dubbed them "representatives" or "ambassadors." The essential idea behind these titles isn't new but along with the ever-growing Web certain control and ramifications have been added that makes you really ponder what these folks are actually doing for these mostly entertainment companies, such as BET, MTV, and several urban magazines.
Many of the responsibilities of these reps and ambassadors are quite time consuming. Most of the organizations expect the students to create events, plug them using social networking sites such as Twitter, Facebook and their various blogs.
"I would define what I'm going to be doing for BET as a way for me to express myself creatively without limits," says Maya Hicks, a recently hired Marketing Representative for BET. "I will be putting together marketing campaigns that will engage my university as well as the local Charlotte community."
Maya and about 20 other college students were selected by BET in order to promote and solidify their brand on university campuses and surrounding communities. Like most interns, Hicks, intends for her internship to possibly be transformed into a job at some point. Having put together marketing campaigns, panel discussions, and other types of "creative" ideas for BET, Maya already seems like a full-time marketing person.
Before I go any further, I don't want anyone to mistake me as a creep looking to trash talk these companies for their use of free labor. I just think an intern, ambassador, or representative needs to draw the invisible line in the sand between free labor and worthy experiential work. Most of these companies give the students a wide amount of freedom and various platforms in order to cultivate ideas for them. This transfer of power then gives the student a feeling of placement or brand identity.
Here at XXL we've adopted this new form of campus representative and editors have given us the freedom of power as well, so the opportunity is only what you make it. Here are just a few tips for future interns, representatives, or ambassadors:
1. Draw the line: If you're any good, an employer will use you as much as you allow them to.
2. Keep some ideas for yourself: Don't use all your creative beans in one bunch. Again, you're essentially jobless.
3. Work your ass off: No matter what you're doing, always remember to leave a lasting impression. —Vaughn Roland