5 Years After Hurricane Katrina – Hip-Hop Reflections on New Orleans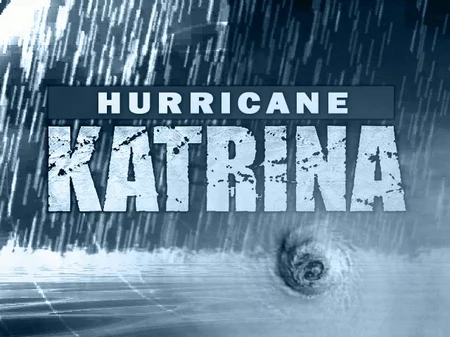 Originally published in the November 2005 issue of XXL
In the early morning hours of Monday, August 29, 2005, Hurricane Katrina slammed into the Gulf Coast just east of New Orleans. While the Crescent City was spared the direct fury of the hurricane itself, on the next day, the system of levees that protected the city broke, and the waters of Lake Pontchartrain began to flood the city. By Wednesday evening it was estimated that 80 percent of New Orleans was submerged under water, and N.O.'s Mayor C. Ray Nagin projected that the death toll could reach into the thousands.
In the late '90s, on the strength of two homegrown and fabulously successful record labels, Cash Money and No Limit, N'awilins became one of the undisputed capitals of rap. But hip-hop—and music in general—in the Big Easy has a rich history pre the bling-bling era, even before the advent of bounce music in the '80s. "Before hip-hop there was bebop and there was jazz and there was jiving, and that's where rap really came from," said Juvenile, just 48 hours after the flooding. "A lot of people try to give other people props for that. But [it goes] back to the old days when cats like Louis Armstrong were rapping. People forget that hip-hop came from another form of music. It wasn't a place where niggas just started rapping. I just want people to know that. New Orleans is part of the rap culture's history. A huge part."
From the renowned Peaches record store in the Gentilly District to the infamous Magnolia and Calliope projects in Uptown's Third Ward to C-Murder's, Mystikal's and Mac's jail cells to Soulja Slim's grave to the House of Blues in the French Quarters to City Park, many Louisiana hip-hop landmarks were destroyed or damaged by the floods. Not to mention the thousands of citizens, both famous and not, who lost homes, property, and worse, family and friends.
In the days and weeks following the storm, the national rap community stepped up to help Katrina's victims. Juve (who lost his brand-new house and fleet of cars) and Master P (who went days without knowing the whereabouts of his missing father and sister-in-law and lost his homes), two N.O. artists who are not normally known to join forces, participated in a BET telethon. Rappers from coast to coast were donating or planning nationwide events and mixtapes to raise money for American's devastated by Katrina. "We must be as gangsta in protecting and rebuilding our hoods as we are in representing them," said David Banner, a native of Mississippi, which was also hit hard by the hurricane.
We here at XXL were proud to see rap fans and artists come out in droves to support the relief funds and events planned for the Gulf Coast and the city of N.O., a place that has played a huge role in hip-hop's life story. Even now, five years later, the city is still rebuilding and we send our prayers to all those that lost loved ones the storm and are still trying to put the pieces back together. —XXL Staff
SEE NEXT PAGE FOR FIVE RAP TRACKS INSPIRED BY KATRINA