Fat Joe Is No One-Hit Wonder – The Music Speaks For Itself I want Fat Joe to win. Not because I'm some Stan or anything 'cause I'm not, but I've met him a few times and he's actually a pretty nice guy. (Trust me, that's rare for this industry). There's just a certain charismatic energy about Joe. His eyes light up when he tells a story and it's obvious that he not only has a love for hip-hop but also a passion for it. That's why it sucks to see someone like that constantly get the short end of the stick.
I can't front, I chuckled earlier this year when I first heard that Joe was named No. 2 on Billboard's One Hit Wonders of the 2000s list for Terror Squad's "Lean Back," http://www.youtube.com/watch?v=ajmI1P3r1w4 but then it hit me: Wait a second, Fat Joe's had more than one hit… A lot more.
The Crack Man has come a long way over the years. When he first dropped back in '93 I didn't think much of "Flow Joe." Besides, Latino MCs didn't get much burn back then—or today for that matter—but it's 17 years later and Joe's still flowin'.
Say what you will about Fat Joe, but he's responsible for introducing us to one of the best MCs in the game. And dare I say it again, Pun may have been better than Biggie had he had the chance to be with us longer.
But this is about Joe, so I digress…
Beyond his Pun affiliation, Joe has made hits. I don't know (or care) if Billboard merely focused on their own chart system to determine what a "hit" was, but Joey Crack's got tracks that you can stack in the back of an Ac'.
Don't believe me? Well, here's my own personal playlist for Fat Joe's Greatest Hits. —Anslem Samuel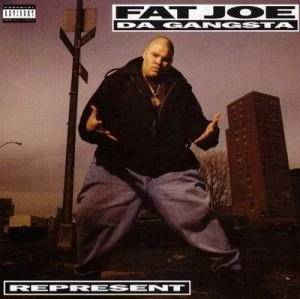 1993 Represent
Following his introductory track, "Flow Joe," which was pretty basic by today's standards, The Gangsta showed off his storytelling ability with "Shit Is Real." The Beatnuts did a good job producing the original, but Premier stepped up to score the official remix and I think this record stands out as a hidden gem in Joey's catalogue. 1995 Jealous Ones Envy
Not for nothing, I was geeked off the title of Joe's sophomore album alone. Maybe it's a Bronx thing, but much like KRS-One's acronym (Knowledge Reigns Supreme Over Nearly Everyone) I felt like Jealous One's Envy was eloquently to the point.
"Success" was another street anthem. Lyrically nothing crazy was said that we hadn't heard already, but the hook ("Hustlin' is the key to success/Money is the key to sex…") struck a chord with me.
Then of course was "Envy," which flipped Marvin Gaye's "Sexual Healing." Sure, jackin' for undeniable beats is a easy way out, but Joe could have farted on the track and it would have gotten spun because of the track alone. In retrospect, I wonder how the hell he got that sample cleared?