The Five Best Air Jordans Ever – Cause I Said So
Yup, Don Cusack in High Fidelity in stores and on iTunes, blah, blah, blah… Promo, yada, yada, yada…
Now that that's out of the way, as an ex sneaker collector I still follow what's going on in the world of footwear pretty avidly. I wasn't one of those people who copped not to rock either. Nah, I wore every pair. My collection hit about 100 pairs or so, but I have long since stopped collecting. Not only is storing them an issue but it makes moving around a task.
Nowadays you'll probably catch me rocking a pair of Van's (Era, Authentic or Chukka) because I'm really drawn to simplicity, but aside from that I still have a soft spot for Air Max's and Jordan's. In general, I'm all thumbs up when it comes to AM's (just so long as they're not 97's—YUCK!), but when it comes to Jordan's I get pretty picky. Anybody who cares anything about sneakers knows that Jordan's are touchy and with all the hybrids they're putting out, things get even more dicey. Spizikes have become widely accepted but for the most part Fusion 8's, Flight 9's, Rare Air's and all of these other mash-up's are like the KFC Famous Bowls of footwear.
The shoes these hybrids borrow from are timeless classics, so allow me to take some time out to discuss my favorite Air Jordan models. We're gonna leave color way out of the discussion, though. Here goes…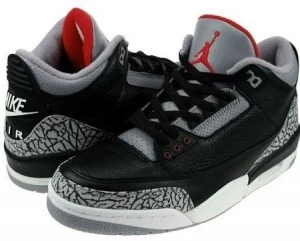 JORDAN 3
Man, these are just the ultimate when it comes to Jordan's. I will NEVER forget when I saw them in Kid-N-Play's "Gettin' Funky" video and just lost my shit. I idolized these shoes and still do to this day. These are the only Jordan's that I never got to own and that's probably part of why I love them so much. They are the backbone of the Spizike model also, and I kinda feel like that's why that 'hybrid' is so universally accepted. I missed out on the True Blue release so… :/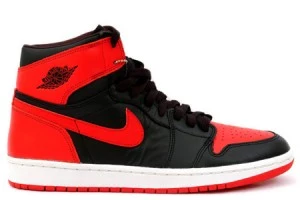 JORDAN 1
The first and last AJ model with a Swoosh on it is my second pick. Based on the build and outsole, the shoe exists in the same space that the Dunk Hi exists in but it's definitely in a class of its own. The newer models are made of some pretty nice materials and the molded tongues make that problematic sliding tongue a non-issue. I'm not too crazy about the Low's but that's because I like how the ankle's look on the Hi's.