Who'd Be Your Top Pick in a Rap Draft? – Free Agents Pool
In light of the speculation surrounding LeBron James' pending free agency; I wondered what would happen if a similar thing happened in hip-hop. Could you imagine if much of the rap game's top flight talent were free agents on the open market? Who could garner the LeBron-like attention and Benjamins that came with it if they were free to sign with any label?
In my imaginary scenario, however, there is a criteria. Something to dwindle down the playing field. Only rappers who didn't release a debut album before June 2003 (the year LeBron James was drafted into the league) are allowed to participate in this free agent class.
Whip out your checkbooks and let the games begin. Which of these 12 MCs would you sign to a once in a lifetime lucrative deal? Well, if you had your own label, of course. —Rondell Conway
DRAKE Pros: The multi-talented Canadian has game on both sides of hip-hop's musical spectrum—rapper and singer. After a breakout rookie season, this perennial chart-topper won't come cheap, but he's the type of talent you can build a music franchise around.
Cons: Like the all the greats before him, Drizzy still has to prove he can put together a complete body of work.
NICKI MINAJ Pros: Minaj is the most attractive female prospect in the game. Even with an unorthodox approach, the Queens native has shown an ability to make others around her better.
Cons: While her throngs of supporters indicate she's a definite franchise rapper, her first single leads one to believe rap greatness is no slam dunk.
KANYE WEST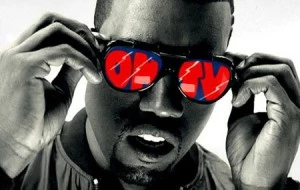 Pros: There have been concerns about his attitude, but there is no doubt West possesses all-world talent. Not since His Airness has a Chi-town player brought this much hardware back to the Windy City.
Cons: His ego. Had a few run-ins with the media. His Dennis Rodman-like flamboyance may offend some of his peers.
GAME Pros: At 6'6" the Compton rapper was blessed with the physical and lyrical ability to be a force in rap. His aggressive style on offense can be an attribute, he's not afraid to go one-on-one against the other team's best player.
Cons: His game (no pun) can be erratic at times. May have issues playing with teammates. Has had his Ron Artest moment with a fan.
GUCCI MANE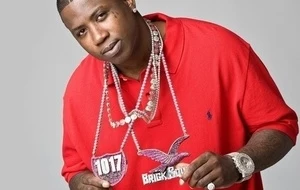 Pros: With a game tailor-made for the streets, Gucci has become one of the hottest players on the market. Not fundamentally sound, his flashy play and trash-talk makes him a fan favorite in some regions.
Cons: Hire a lawyer. The Atlanta native has a rap sheet that would make the old Portland Jailblazers seem like model citizens.
JIM JONES Pros: A hard worker Jones is admittedly not the most talented baller in the game, but he's a crafty leader who knows how to take a squad to victory.
Cons: Needs to be surrounded by talented players to get the job done.
LUPE FIASCO Pros: Arguably the most talented lyricist in the game. He's a looming threat to any of rap's top MCs.
Cons: Two albums into his career and his passion for the sport has been called into question at times.
SOULJA BOY Pros: Few boast a rookie campaign like Soulja had in 2007. A No. 1 record, millions in ringtone sales, and dominant presence on the Internet that paved the way for future online rappers. Despite the doubters, the hits keep coming. He's shown the ability to be a marketable star in various entertainment outlets.
Cons: Though he's said to be working on improving his game, SB lacks the skill set to take him to the next level.
YOUNG JEEZY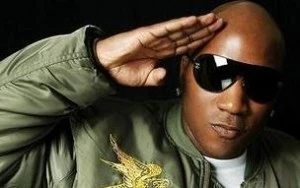 Pros: A natural motivator, the Atlanta wordsmith knows how to get the best out of the people around him.
Cons: His numbers have dropped since a breakout season in 2005. May need some motivating himself to get things back on track.
RICK ROSS Pros: Behind his customary dark shades the rotund rapper can see the entire court. With a well-tuned ear for beats and ferocious appetite for lyrics the Boss stays on point.
Cons: A checkered past may bother some suitors.
JAY ELECTRONICA Pros: The New York transplant from New Orleans has earned the respect of his peers and with a style that's reminiscent of the good ol' days in the Big Apple.
Cons: Unpredictable. Unreliable. Works at his own pace.
B.O.B Pros: Another two-way talent (raps and sings), Bobby Ray proved this year that he's more than just a role player on a successful franchise. The Andre 3000 comparisons are no longer as far-reaching.
Cons: His recent chart-topping pop play may have turned away some rap purist. He still needs to prove he's an ace with the wordplay.
id="76″]