Envisioning Eminem's Recovery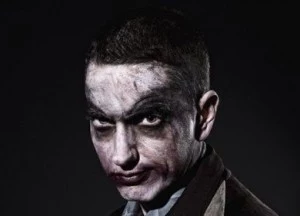 I was psyched yesterday when news broke of all the different producers Eminem has on his new album, Relapse 2 Recovery. While known for his experimentation with the latest pharmaceuticals, hip-hop's favorite White boy isn't exactly heralded for trying out other beatmakers' instrumentals besides Dr. Dre and, of course, his own (questionable) lab creations.
Well, fellow Eminem stans, now's our chance. This is what we've been waiting for, right? Slim Shady over a Just Blaze beat! The thought alone conjures up awesomeness of dramatic proportions.
Problem is when I tried to imagine Mr. Mathers rhyming about his crazy mom or killing his ex-wife over one of Blaze's signature, soulful productions, it didn't make any sense. So I started going through my catalog of JB joints until I got to something that did. Which brought me to my concept for today's blog: what type of songs can we actually look forward to now that we know who Em's working with?
Let's start off with Blaze: The Detroit Lyricist is too disturbed to sound at home over one of JB's upbeat, horn heavy productions like "Touch the Sky" or "Show Me What You Got." He's too White to flow over the blaxploitation movie inspired "King Back." But what about Justin's sparse, menacing beat for Memphis Bleek's "'Round Here." Bingo! Tell me you couldn't hear Marshall killin' this shit?

How 'bout DJ Khalil? When The Alchemist told me back in February that the West Coast beatsmith was submitting tracks, I couldn't have been happier. Acknowledged for his dark, drum heavy sounds, I immediately thought of "Cuckoo," Khalil's paranoid track for Slaughterhouse. Perfect fit!

As far as Boi-1da is concerned, we've already heard the magic Em's done with Toronto native on "Forever." While that joint is still bonkers—even after the millionth listen—imagine what Shady could do to something like this…

That leads me to Jim Jonsin. Don't get me wrong, I'm a fan—"Armada Latina" is my joint—but seeing his name on the Recovery press release definitely threw me for a loop, especially since Jonsin is so closely associated with a more Southern sound. Yet, at the same time, I always thought if anyone should have redone that Ozzy Osbourne classic, "Crazy Train," it should have been Eminem. Come on, when you think psycho who comes to mind first Trick Daddy or Slim Shady.

Now it's your turn. What Eminem collabo are you most excited for? Do you think he should have reached out to any other producers? Speak on it. —Jesse Gissen