Panem Et Circenses…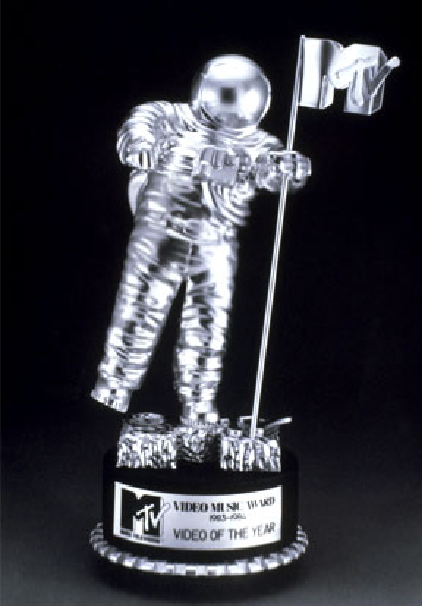 "Already long ago, from when we sold our vote to no man, the people have abdicated our duties; for the people who once upon a time handed out military command, high civil office, legions — everything, now restrains itself and anxiously hopes for just two things: bread and circuses." -Juvenal, Roman poet circa 200 A.D.
"I want my MTV!" -Sting, rock musician circa 1985
Audio clip: Adobe Flash Player (version 9 or above) is required to play this audio clip. Download the latest version here. You also need to have JavaScript enabled in your browser.
Dire Straits – 'Money For Nothing'
Nearly thirty years ago, in 1981 to be exact, the Music Television channel changed the soundscape of American music by broadcasting music videos. These videos weren't simply montaged clips of artists holding their instruments while ain a studio recording session, they were shortform musical narratives. Back then some of the videos had million dollar budgets capable of bankrupting today's independent music labels (Koch Records, er, E-1 Entertainment). This was because music videos became the primary promotional tool for records. That's a dangerous game to play though when you use something visual to convince your ears it is worth your time and engagement. The racket worked for Music Television up until recently.
If videos killed the radio star then the internets killed the music channel. For Music Television to retain the attention of the vaunted 14-24yr old demographic (i.e.: people living in their parent's homes spending all of their income on material shit) they are going to have to get more modern, not cooler, but hipper. The old people that sit in the offices of Music Television still think that choreographed stunts will keep them as the apple in the eye of the youth. Don't you ever think for a minute that when Justin Timberlake exposed Janet Jackson's horrifying breastring at the same exact moment his 'Rock Your Body' verse stated "cause I gotta have you naked by the end of this song" that moment wasn't choreographed? This is the shit they do now. Madonna tongue kissing Britney and Cristina is also their design. Sasha Baron Bruno's ballsachs on Eminem's chin is on their resume also.
As the music industry has been transformed by the internets so has Music Television. Viral video clips have replaced programming so instead of producing a themed show the producers at MTV are busy trying to craft a viral video moment. If ou think the exec that liberated Janet's tittay wasn't promoted when the smoke cleared you don't understand the entertainment industry. MTV wants your eyeballs so bad they would do anything. In the high stakes game of dwindling advertising monies I won't put them above staging anything. Their offices are on BROADWAY for crissakes!
The desire for Music Television is for the spectacle that has responsible people discussing these moments long after their value. One of the main reasons I don't have cable television (aside from the fact that I can't afford it) is that I don't want to hypnotized by Music Television's vacuous programming. This includes all the MTV substations like MTV2, Vh-1 and B.E.T. Sometimes I have to laugh that Black Entertainment Television is kept in the Viacom's virtual slave quarters. They receive only the slave portions of programming. Pig's feet amd chitterlings. B.E.T. recently fired their online editor Andreas Hale. I wonder if it was because he failed to be the company man that Viacom demands, especially of their Black employees.
Look at the Black people that work at MTV as an example. Other than generating lists that relate to rap as well as a Vibe list might they at least have the good sense to forego any individual acclaim. They are called the 'Brain Trust' which is certainly an oxymoron in itself, but recently they have renamed themselves the '1515 Boyz'. This is hilarious to me since I know that 1515 Broadway is the address of MTV's headquarters. Since 1515 is the building's house number aren't these MTV employees actually referring to themselves as 'house boys'? Let the internets SMH in unison. There is nothing good that will come from Music Television. Nothing but a choreographed circus. Hip-Hop isn't dead, but MTV is.