BLOG: Rule #3489 – Don't Diss Your Boss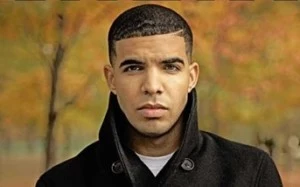 As a rapper, Drake is pretty sorry. Sure, his rhymes are strong, but I'm losing count of all his apologies in just the past two months. There was the BET Awards fiasco, the Kanye West-directed soft-core music video and most recently, the regret expressed to Sylvia Rhone for jabbing her on "Say What's Real," Drake's rendition of 808 & Heartbreaks's "Say You Will." 'Ye sure is a bad influence.
You see, what Drake didn't realize at the time he recorded the freestyle is that Sylvia would eventually become his executive superior. In the big hoopla about which label Drake would be signing with, he prematurely announced that he was riding with Universal Republic and badmouthed Motown, only to rescind everything after word got out that "Motown" will appear at the top of his checks. He said the comments were "emotionally charged." Sigh. Is it time for "D.O.E. (Death Of Emo)," already?
Save yourselves the sorrypalooza, rappers. Don't throw your potential employer under the bus on a record. Especially if they're not rappers, as well–that's just plain childish. Put on a suit and call a meeting, or something. Sheesh.
Drake isn't the only one to fall into the trap of leaking the boardroom onto beats. Peep these nine other cases of hip-hop execs getting snubbed in song. –JFK
50 Cent – "Smile (I'm Leavin)"

Audio clip: Adobe Flash Player (version 9 or above) is required to play this audio clip. Download the latest version here. You also need to have JavaScript enabled in your browser.
Victim: Jimmy Iovine
"I told Jimmy Iovine ass to shut the fuck up/Got Dre callin' Shady sayin Em what's up?
DMX – "We In Here"

Audio clip: Adobe Flash Player (version 9 or above) is required to play this audio clip. Download the latest version here. You also need to have JavaScript enabled in your browser.
Victim: Antonio "LA" Reid
"With Chinese slippers and silk scarves on / Nigga out here tryin' to get his bark on, wonder why the dog gone… And for the record, what you gonna do to fill up my spot? / I ain't gon' front, that "Pon De Replay" shit, was kinda hot / Not!"
Game – "Runnin'"

Audio clip: Adobe Flash Player (version 9 or above) is required to play this audio clip. Download the latest version here. You also need to have JavaScript enabled in your browser.
Victim: Kevin Liles, Sylvia Rhone
"Sylvia Rhone and Kevin Liles slept, cool / Jimmy Iovine was the best move."
Ja Rule – "Loose Change"

Audio clip: Adobe Flash Player (version 9 or above) is required to play this audio clip. Download the latest version here. You also need to have JavaScript enabled in your browser.
Victim: Chris Lighty
"And these Fed's can't discuss 'em / Cause Lighty's "Violatin" us, using his powerpuff / cryin bitch to Russell like… They shootin', ah Chris ya shook"
LL Cool J – "Queens"

Audio clip: Adobe Flash Player (version 9 or above) is required to play this audio clip. Download the latest version here. You also need to have JavaScript enabled in your browser.
Victim: Antonio "LA" Reid, Jay-Z
"I wish Ricky Russell was back, I miss the old Def Jam / Cuz them new monkey's act like they don't know who I am! / The promotion and marketing wasn't worth a damn / Now they on the balls again, cuz 50 my man? / It's a Queens thing doofy this is how we do / We rep our hood goofy, how bout you?"
Memphis Bleek Jay-Z "Dear Summer"

Audio clip: Adobe Flash Player (version 9 or above) is required to play this audio clip. Download the latest version here. You also need to have JavaScript enabled in your browser.
Victim: Lance "Un" Rivera
"I ain't no fronter / I don't talk shit, I just flip it, Un ya / Sorry Lance, I'm just tryin' to advance my quotes / I ain't making you the butt of my jokes"
Royce Da 5'9" – "Death Day"

Audio clip: Adobe Flash Player (version 9 or above) is required to play this audio clip. Download the latest version here. You also need to have JavaScript enabled in your browser.
Victim: Steve Stoute
"He's back to clean house so shut the fuck up / Steve Stoute said I was wack he bout to shut the fuck up"
50 Cent Feat. G-Unit – "Southside"

Audio clip: Adobe Flash Player (version 9 or above) is required to play this audio clip. Download the latest version here. You also need to have JavaScript enabled in your browser.
Victim: Jimmy Iovine (again!)
"Niggas think Jimmy Iovine's my boss, nigga, fuck Jimmy Iovine, nigga! I'm from 134th street, nigga! I ain't got no motherfuckin boss"
Nas – "Ether"

Audio clip: Adobe Flash Player (version 9 or above) is required to play this audio clip. Download the latest version here. You also need to have JavaScript enabled in your browser.
Victim: Damon Dash
"Is he Dame Diddy, Dame Daddy or Dame Dummy? / Oh, I get it, you Biggie and he's Puffy (Eww!)"