Let's Get Ready To Rumble. Again…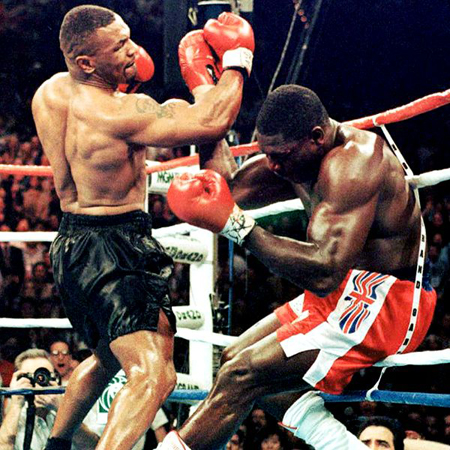 I haven't spoken to the nonsense that took place this past weekend. I'm not talking about the Jay-Z Oprah tour through Marcy projects. That was another level of bullshit that I will open up tomorrow. Today is all about the debut of the SlaughterHouse album (and subsequently the Joe Budden digital project on Amalgam). We have waited months for this project to come to fruition and we are still waiting to see if our hopes for rap are confirmed with this group.
At one of the Cali stops for Rock The Bells we learned that the phrase 'Deeper Than Rap' just isn't the title to a Rick Ro$$ album. The arena that rap exists within from time to time switches from microphones to fisticuffs. This goes way back to the gangs that ruled turf in the South Bronx and would have to be consulted before a deejay could set up his soundsystem. Actually, this goes back to Jamaica where soundsystems would have soundclashes that often ended with a stampede and blood spilled.
This is where Hip-Hop takes its DNA from. From the selectors and deejays that traveled the island and came to America with their style of presentation. Remember that Hip-Hop is borne in Harlem Brooklyn and the Bronx not from just Black folks, but from poor people. Who else needs to take electricity from a streetlamp? This presentation was ALL poor people had and if you tried to take it from them or disparage it your ass was in for a fight. Not too much has changed about rap up to this point.
Styles change. The fact that the last 15 years we have seen more artists emerge from middle class and wealthier backgrounds as opposed to the impoverished and working class artists that brought the art culture to prominence. There are still artists though that can remember not having the means. They might not even have the means totally at this point. For those people this rap shit, or this graff shit is ALL THEY HAVE. So don't be surprised when they defend their only possession with any means necessary. From emotions to physicality.
Most of the people I spoke with took exception to Joe Budden's anti-Vibe mag outburst all the while admitting that Vibe magazine wasn't credible enough to describe the difference between shit or Shine-ola. Joe Budden was outrageously emo. This makes him one part honest, one part annoying, and yet still two parts entertaining. The real side of those outbursts is that real people have their emotions bruised on the receiving end [ll]. Does this mean Joe Budden should shut up? Hell no. Does it mean that he should be more cognizant of his words? Of course.
Only the biggest cynic would say that all of these videos featuring musicians which aren't music videos are for album promotion. I feel like every time I have the chance to sit in the studio with an artist is a chance to get a slice of their daily life. There are going to be things said that may offend people but rarely are those things uttered to be offensive. If a rapper really wants to offend someone he says their name on a record. Otherwise, I don't listen to shit I see on handi-cam videos.
SlaughterHouse is very similar to Wu-Tang in that these are all men that have lived through poverty and the pitfalls that are inherent to being poor in America. All of these guys have firsthand experience of what living on the bottom looks like. I don't discount any of them when it comes to getting on the microphone or throwing up some hands. That is the fire that Hip-Hop is borne from. And if it gives me some great music in the process? Well... Let's get ready to rumble.