Clearance Sale Pt. 2 – The Animated Edition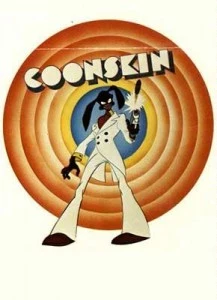 Like most people over here at the XXL offices I'm a certified music head. If you haven't caught on, everyone on the staff is assigned a week to take these here internets and I've taken it upon myself to throw you guys a lil' sample clearance sale every time it's my turn to shine. Again, I'm just throwing out some suggestions cause my lazy, cheap ass will probably never get any equipment to make my own beats.
Last time I did a post highlighting some of my favorite joints from '80s movies that I thought if flipped the right way, would make some fire. This time I'ma do the same ish, but instead I'ma focus on some music form the animated field.
Thank you YouTube. And shouts former Scratch blogger Gooch for his dope Kararte Kid/Drake mashup, no doubt inspired by this here bloggity blog.
Enjoy…
1. I'ma start it off with this song I freaking love, but for some reason no one has uploaded it to youtube yet. It's the first of two songs used by director Ralph Bakshi. This one is called "Scaarborough Street Fair" by Merl Saunders and it's from the Heavy Traffic soundtrack. Just Blaze would murder this shit.
Audio clip: Adobe Flash Player (version 9 or above) is required to play this audio clip. Download the latest version here. You also need to have JavaScript enabled in your browser.
Update: I stand corrected K-Salaam chopped this up for his song "It's Just a Matter of Time" featuring Saigon. Still wanna hear Blaze's interpretation…
2. You know what's dope about Michael Jackson, besides the obvious, he's been dead for over a month now, and despite all the news coverage and the musical tributes, we'll never be sick of him cause his music was such crack. My question is why hasn't anyone sampled this yet – it's already a freaking beat, you don't have to do anything to it at all – and why hasn't MTV or HBO played Moonwalker movie since his passing. Not only was it super awesome, but it was really freaking trippy. Fast Foward to the 50 second mark – BTW this is "Speed Demon" off of Bad.
3. Wyclef already used "Staying Alive" from Saturday Night Fever, but to me the real Travolta gem was the theme from Grease by Frankie Valli. Clef, I smell, I smell, I smell… possible comeback…
4. The theme from '80s cartoon Jem "is exciting, oooh Jem – truly outrageous." If Remy was still around and she got Alchemist to loop this up – replacing the name of course – she would be in the money. Fuck it, we need a female MC to come out now, and name themselves Jem just so they could use this song.
5. And last but not least is the second song from a Bakshi movie, Scatman Crothers's "Ah'm A N*gger Man" from Coonskin. Your damn right it's controversial (fun fact Bakshi wrote the lyrics), but it's so dope. In fact it so up Mos Def and The Roots' alley I woulldn't be surprised if they already tried to use it. Fast Foward to the 27 second mark.
What other animated songs would make for some ill samples? Hit me? –Jesse Gissen