Big In The Streets…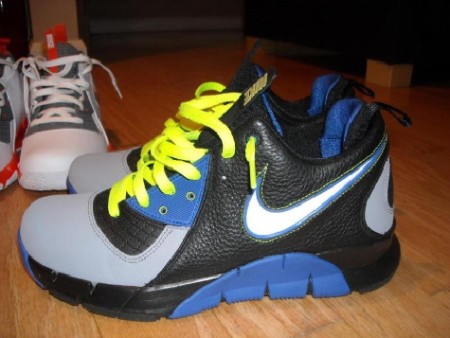 ^ $40 retail therapy @ Mr.Joes 38th St / 8th Ave NYC
StreetLevel.com hasn't published the Raekwon podcast with me, TIM and OnSmash HOF building with the Chef just yet.
PNC Radio did chop up the audio for the inaugural Nah'Right Radio broadcast. You wanna hear it? Here it go…
Pt.1 (Intro/Internets Discussion)
Pt.2 (Nas & Kelis Fuckery/Kanye vs. Jay-Z)
Pt.3 (Marvelous Mo's Like & Dislike for Drake/Slaughterhouse Phenomenon)
Pt.4 (Freeway/Is it cool to release songs weekly, daily etc./The Game & his Bi-Polarism/Eskay speaks on other bloggers)
Pt.5 (Who's next in Hip Hop?/Outro)
Big shouts to A.King from PNC Radio for the rips. You can DL these clips or just let them rock out in the Z-share players. People are saying they want to hear more Nah'Right Radio. So do I. Stay tuned party people.
Wednesday had me meeting the folks from Conerstone Marketing at the Wale album listening session. I ran up in that piece a little late because I was on my retail therapy (see above pic). By the time I got there there was no more alcohol left but there was plenty of chicken, yams and collards. Hipsters, and conversely Blipsters don't eat shit. They just smoke Marlboros, drink vodka, and snort cocaine (how else do you fit into skinny jeans?). The general consensus, okay, the intern from Complex named E said that the album was fire and they did not OD with the Go-Go (whew).
I walked from the recording studio while the rain ripped open the clouds and came down like Niagara. The perfect night to go see Raekwon @ The Noisemakers event thrown by Shot97's PETER ROSENBERG.
Audio clip: Adobe Flash Player (version 9 or above) is required to play this audio clip. Download the latest version here. You also need to have JavaScript enabled in your browser.
'Rainy Dayz'
I'm on heavy Cuban Linx mode this week. As you read this I am enterprising an alliance to come up on some tickets for the concert tonight at the Nokia theatre with Redman, Method Man, Ghostface Killah and Raekwon. Should I wear my Iron Man Air Max 180s?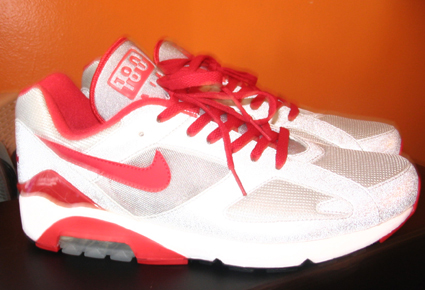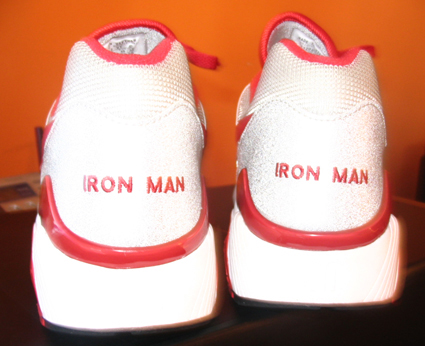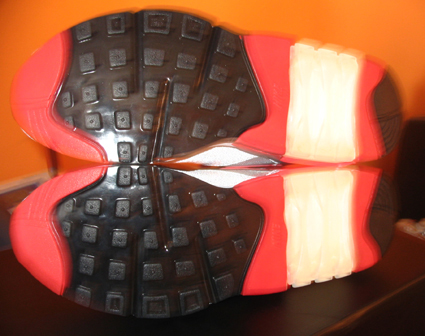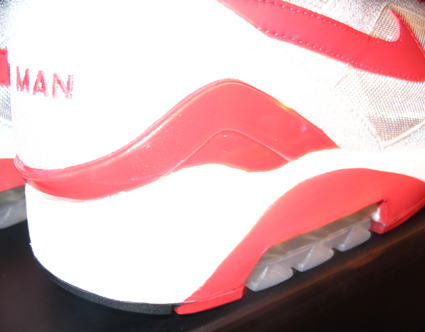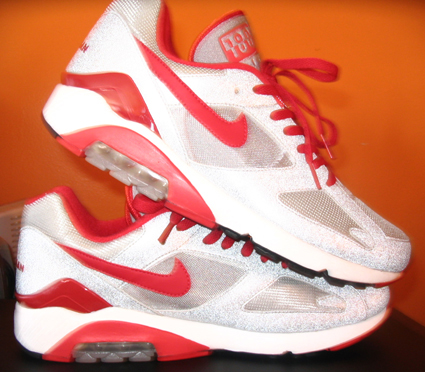 PrA'li not since the weather report said it would thunderstorm again tonight.
The concert will be just like this right here except 1000x better.
As much as I am going to love these dudes doing the classic material I am going to go batshit if they perform this song…
Audio clip: Adobe Flash Player (version 9 or above) is required to play this audio clip. Download the latest version here. You also need to have JavaScript enabled in your browser.
'4 Minutes 2 Lockdown'
After the Noisemakers event I wanted to motivate over to the HomebaseNYC anniversary concert. HomebaseNYC is one of the many projects that my homey DeePhunk is producing. His partner in rhyme is the sister whose name escapes my burnout ass. I owe her and Spec Boogie the best shout out on another drop here on this site.
HomebaseNYC was deep with the internets and TWitter celebs. I dived into the green room to see if I could partake of any refreshments but Hip-Hop was in the building (read: boozehounds had already absconded with the comp beers). I still hung around though and guess who was holding court? The broady executive 40 Diesel. My mans-n-them was there too. Tanya Morgan's DONWILL, brass knuckle rap addict Spec Boogie, Sixth Sense and California spitter DIZ GIBRAN on his NYC grizzly.
DIZ was extremely humble and real when I put him on the spot. He is a real dude that I am gonna start checking for on the regulack. Plus, he ain't afraid of the 'S' on the back of the internets. I fux with dudes that understand the macro > micro. DIZ goes in hard [ll] over J.Dilla for the Jay $tay Paid album.
Audio clip: Adobe Flash Player (version 9 or above) is required to play this audio clip. Download the latest version here. You also need to have JavaScript enabled in your browser.
Make It Fast' (Unadulterated)
The HomebaseNYC show ended with the emo stylings of the young man COLIN MUNROE. I wasn't mad at son for being wild EMO. That is the newest trend in the game along with skinny jeans. Right now rap music needs an official MICHAEL McDONALD on the chorus to smash all the EMO's and T-Pains in they biscuit. But until then…
Colin Munroe – 'Will I Stay' from dallas penn on Vimeo.