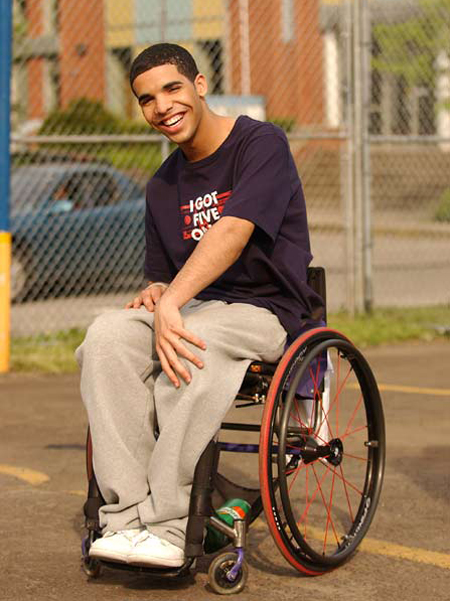 I have sucked ass at picking the ponies anytime I visited the track. The main reason I go though is to rock this Ralph Lauren seersucker suit and bowtie that I have. Chicks love dandy motherfuckers. Why else does Bentley Fonzworth get to sidle up next to Zoe Kravitz? It can't be because of the album he has coming out next Nevuary. Plus, the horseraces are hell'a rigged. The horses are given all kinds of drugs to make them act some kind of way and then we gather in the grandstand to wish a winner on our ticket.
I feel like I could pick the winners and losers in cRap music way easier than I could the ponies and rap music is just as rigged as the horseraces. Why some artists have multiple songs spinning throughout the day on terrestrial radio stations while other more accomplished, vastly more talented artists never are heard on these same stations is part of the cheat. Consider Clear Channel to be the steroids that turns a colt into a thoroughbred. And just like in horseracing, when a pony breaks its ankle and can no longer race it is brought into the barn and shot in the head.
Just don't ask me to explain why Rick Ro$$ is still making albums.
If 2009 has been anything of a revelation it has been the year that the old men in rap music re-emerged. I think this is great for the culture. The older artists become a bridge for the younger talent to emulate and surpass artistically. I wish that artists were financially compensated for their contributions and their influence but that has nothing to do with art. Commercial viability is what gives up the money. The artists that create memes that can distract the sheep and render us mentally and emotionall impoverished are typically the ones that end up the richest.
We'll worry about those people on a later drop. Today we will rejoice in some of the older horses that are still in the race...
DOOM - 'Born Like This'
My favorite album of 2009 so far. Bugged the fuck out rhymes and space age boom bap apocalyptic beats.
Eminem - 'Relapse'
I don't have to tell anyone that this album is sick. Although it isn't his most groundbreaking work Eminem still shows he has the gift for rhyming and being provacative. This album and his career suffers some loss in points for Em agreeing to be teabagged as a movie stunt. Would Rakim, Biggie, NaS, Jay-Z or even Ice Cube have co-signed that stunt? Eminem is dropped from top5 consideration for that.
Method Man & Redman - 'Blackout 2'
The greatest rap duo in the game right now picks up from where they left off. Blunted rhymes and banging beats. 'Blackout 2' is one of the two most slept on albums released this year.
Mos Def - 'The Ecstatic'
This album is critically acclaimed and tragically slept on by the so-called rap fans. Mos Def is consistently the best ambassador we have had for Hip-Hop culture. I'm not buying two copies of this album but I copping one from Amazon.
Jadakiss - 'The Last Kiss'
I didn't listen to this album in its entirety because I almost drowned from the watered down R-n-B tracks. I'm glad that Jada has been doing more traditional rap music remixes. Def Jam made him switch up his underground steez in order to appeal to a younger audience and Jada was able to comply without sacrificing too much of his classic content. I just wasn't able to connect to this album. I'm glad he is still on the scene though.
Cam'Ron - 'Crime Pays'
Cam's album was another joint that I just couldn't relate to. I admit that I am still stuck in the DipSet era Cam standom. These dudes were one trillion when they rapped together and bupkus as solo projects. Free Max B. Bring Stack Bundles back from the dead. Unkidnap the Heatmakers. Do something!
For the second half of the year I am looking at these horses to run away with the roses...
Jay-Z - 'Blueprint 3'
Leading the oldman rap resurgence is none another than the Jiggaman. He's been dropping singles once every four months. The last two, 'Brooklyn Go Hard' and 'D.O.A.' have been lauded by the internets. Rap's foremost critic and greatest blogger alive Eskay says that Jay-Z is back. Eskay = E.F. Hutton. When he talks, everybody listens.
Black Thought - '(Title Unknown)'
The best emcee alive will launch a solo project this autumn. If I were you I would make sure that the rewind button on my tape deck is working properly.
Raekwon - 'Only Built 4 Cuban Links 2'
We have waited too long for this record. The expectations that are bubbling inside of us will be unfair to judging this album on 2009 merits. Still and all it is good to see the chef still hungry for the crown.
SlaughterHouse - 'Slaughterhouse'
I can't call these dudes old man rappers since they are all between the ages of 34 and 29 but they all have over 10 years in the rap game individually so that makes them veterans. This has been the Hip-Hop album with the greatest buzz on the internets. There are rappers who might be more popular than SlaughterHouse but I don't consider those artists to be Hip-Hop. They are more like Hip-Pop. SlaughterHouse is that boom-bap from way back when you held your headphones together with scotch tape. SlaughterHouse is that cassette tape in the outside pocket of your Jansport backpack. SlaughterHouse is when you used your allowance to buy a bootleg tape, a nickle bag and a Garcia y Vega. SlaughterHouse is that...